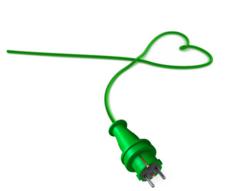 Save Money on Business Electricity
Manchester UK (PRWEB UK) 24 March 2012
Love Energy Savings have implemented a new marketing drive in order to educate business owners on how to save money on business electricity and gas. On average Love Energy Savings save each SME per year 1050 pounds.
The staff at Love Energy Savings offer free impartial advice to business owners on the phone to help them save money. They also offer switches which are quick and easy saving the customer money everytime and getting them a supplier who provides cheap gas and cheap electricity.
Love Energy Savings help their clients' save on business gas, electricity, telecoms and insurance. They have been doing that for countless customers nationwide, since 2007. They are experts in the field of saving their clients' money on business energy and run through the process from end to end with their clients, meaning that the transition is seamless and allows their clients to sit back, relax and let the professionals take care of their business energy switch.
Gemma Bailey Marketing & Relationship Manager said "It is essential for businesses to educate themselves on contracts with business energy suppliers. Due to a lack of education 70 % of businesses get caught in high priced costly rolling contracts. By speaking to an advisor at Love energy Savings a business owner can save a lot of money quickly for the forthcoming years."
The professionals at Love energy Savings try to help all Business save money in all areas within their business and are happy to do the research work for you. From Land's End to John O'Groats, Love Energy Savings know the lay of the land when it comes to utility suppliers. They know all the knowledge to help provide you with the best advice to make the best move to get their clients the biggest and best savings.
Love energy Savings prides on getting their customers cheap electricity and cheap gas. . For more information about Love energy savings please visit http://www.loveenergysavings.com or speak to an advisor on 08000932791.