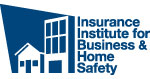 Mexico has taught the world a valuable lesson – that strong, well-enforced building codes can, and do, save lives and reduce property damage.
Tampa, Fla. (PRWEB) March 22, 2012
Improved building standards played a significant role in limiting property damage and saving lives during the powerful 7.4 magnitude earthquake that struck Mexico on Tuesday, according to the Insurance Institute for Business & Home Safety (IBHS).
As of Thursday morning, there were no fatalities reported after the quake struck the southern states of Oaxaca and Guerrero, according to reports. Nine people were injured in Oaxaca and two in Mexico City.
According to the U.S. Geological Survey, the big earthquake's epicenter was in Guerrero state, just outside Acapulco, Mexico. The quake was felt as far as 200 miles away in Mexico City.
The aftermath of this 7.4 quake is significantly different than the powerful 8.0 magnitude quake that shook Mexico City in 1985. Tuesday's quake damaged an estimated 800 homes and destroyed around 60 homes. In contrast, the 1985 Mexico City earthquake killed 10,000 people, destroyed 400 buildings and damaged thousands more.
According to an official with Mexico's national seismological service, many of the buildings that were damaged in 1985 were poorly constructed. Since then, officials have enacted and are enforcing new, stricter building regulations, which have resulted in stronger buildings.
"Our thoughts and prayers go out to those affected by the earthquake," said Julie Rochman, president & CEO of IBHS. "Mexico has taught the world a valuable lesson – that strong, well-enforced building codes can, and do, save lives and reduce property damage.
"Now, we call on officials here in the United States to learn from Mexico and take steps to enact strong, statewide building codes that will protect citizens and preserve homes and businesses," she added.
While the adoption and enforcement of modern building codes is the best way to reduce damage from earthquakes, there are many steps individuals can take to make their homes and businesses more resistant to the forces of earthquakes. IBHS has free consumer guides available at http://www.DisasterSafety.org, which provide information about how to effectively prepare property for an earthquake.
"Earthquake Risks Around the U.S. – How to Protect Your Property" provides information to help residents and business owners better understand the areas of a home or business most vulnerable to earthquake damage and offers solutions to minimize the risk of property losses. The information and suggestions presented in this guide range from simple weekend tasks that require basic carpentry skills to more complex projects that may require professional assistance.
"Reduce Six Common Earthquake Risk for Under $70" identifies affordable ways to secure five items commonly found in homes so that they are not shaken loose, causing injuries or property damage. Most of these projects can be accomplished by residents or business owners themselves or with the help of someone who is handy with household tools.
For consumers building a new home, IBHS' FORTIFIED disaster-resistant building standards can be used to reduce your risk of property damage caused by an earthquake. Additional earthquake resources are available at http://www.disastersafety.org/earthquake.
To arrange an interview with IBHS, contact Joseph King at 813-675-1045/813-442-2845, jking(at)ibhs(dot)org or via direct message on Twitter @jsalking.
# # #
About IBHS
IBHS is an independent, nonprofit, scientific research and communications organization supported by the property insurance industry. The organization works to reduce the social and economic effects of natural disasters and other risks on residential and commercial property by conducting building science research and advocating improved construction, maintenance and preparedness practices.