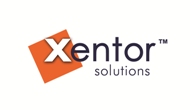 We spend millions of dollars in both time and effort tracking customer interventions through sales force automation tools...
London, UK (PRWEB) March 27, 2012
Xentor Solutions today announced the launch of Xentor Mobile, a platform independent version of its sales performance management system. This component provides a means of assessing sales force performance in the field working with a variety of tablet and operating system formats.
"We spend millions of dollars in both time and effort tracking customer interventions through sales force automation tools", said Don Kyle Head of Operations for Xentor. "We use these tools to tell us what we have done with the customer, what we are going to do and why, they focus us very clearly on where and when to deliver a sale. But CRM or SFE solutions, regardless of the platform, are not designed to increase the impact a manager has on their team or the behavioral capability of the representative to translate a customer visit into revenue".
Xentor Enterprise provides a complete, yet custom, solution for managing the performance and effectiveness of your selling teams. Every type of interaction between the company, sales managers and representatives can be assessed and tracked for analysis. New hire training cycles, coaching interventions, sales training outcomes, business skill development and management training can be managed and analyzed in a more objective and consistent manner across the sales force. This enables organizations to understand the full impact of these behavioral input investments. Additionally, external data from other sales systems can be distilled and aggregated to identify key performance indicators to ascertain true ROI on these qualitative investments, and provide simple to use information for strategic and tactical planning.
Xentor Mobile adds the ability to gather real time assessment and performance data in a discrete, simple format that feeds into our robust analysis modules. We are further expanding this capability with Campaigns, a new feature set that allows for additional survey and assessment of short term objectives, for example new product launches, effectiveness of marketing messages and collateral, and training outcome coaching.
About Xentor
Xentor Solutions are the leading providers of Sales Performance Management systems and methodology. Our unique service offerings allow our customers to ensure consistency of data capture, benchmark individuals and leverage CRM and ETMS therefore maximizing the impact of their sales force.
With most companies investing huge sums of money in their sales force, we believe it makes sense to gain maximum return on investment.