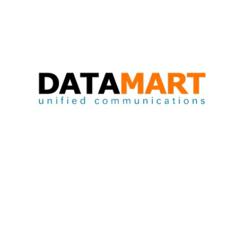 Boston, MA (PRWEB) March 24, 2012
Datamart, a unified communications company based in Boston, Massachusetts, has achieved a superb World Class Customer Experience Score at 93 for the first half of the 2012 fiscal year. The scoring system, fueled by Net Promoter Score methodology, accredited Datamart with the exceptionally high customer service ratings based upon customer interviews and satisfaction. Datamart, a company devoted to customer service and ease of use, will use their ranking to guide them through the rest of their fiscal year.
The Net Promoter Score, or NPS®, is a straightforward metric that holds companies and employees accountable for how they treat customers. It has gained popularity thanks to its simplicity and its linkage to profitable growth.
To calculate a Net Promoter score, customers are asked "How likely is it that you would recommend (Company in Question) to a friend or colleague?" Based upon these responses, Datamart scored an overwhelmingly high amount of referrals and return customers, netting them a prestigious 93 ranking on a system that lists 50 as being exceptionally high, or "World Class."
Datamart, a New England leader in designing, installing, and supporting unified communications systems, featuring call centers, video conferencing, and VOIP (voice-over-internet protocol). To Datamart, simplicity, reliability, low cost, and customer service are paramount virtues, and their high NPS scores affirms their dedication to these virtues. While not necessarily a business maker, the NPS score tends to be a strongly indicative measurement of a business' model is working, and indicative of future expansion and work.
About the Company
Datamart, of Boston, Massachusetts, has been in business of unified communications and cutting edge network creation for over 35 years. Supplemented by some of the best companies in the communications industry, Datamart can design and support a custom tailored communication network supporting voice, data, video, and applications for medium to large organizations, all with Datamart's award winning customer service and ease of use guarantee. For information on Datamart, please visit their website or contact:
Sue Robinson
Datamart, Inc.
40 Washington Street
Wellesley Hills, MA 02481
Phone: 781-235-5520 x315
Fax: 781-235-7810