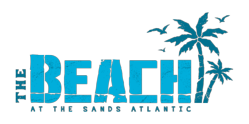 Long Island, NY (PRWEB) March 26, 2012
Prime Long Island wedding venue, the Sands Atlantic Beach, is set to launch a new restaurant and event space on its sprawling beachfront property this Spring. The Beach at the Sands Atlantic will double as an oceanfront family restaurant and a full service event venue and caterer.
As a longstanding event destination that hosts everything from engagement parties, bridal showers, and beach weddings in Long Island, to birthdays, sweet sixteens, and bar mitzvahs in Long Island, the Beach's venue and catering services are a generous addition to the Sands Atlantic's existing ballrooms and banquet rooms. The newly renovated space is outfitted with a $100,000 lighting and sound system, full DJ booth, hardwood floors, and eight plasma televisions. As a venue, the Beach specializes in cost-effective solutions for any event and catering for any occasion.
As a restaurant, the Beach's prime focus will be barbecue. In fact, the Beach's chefs recently traveled to Georgia to receive expert training from legendary pitmaster, Myron Mixon, star of the TLC series, BBQ Pitmasters. Though the restaurant's specialty will be barbecue, its menu is rounded out by a variety of choice steaks, salads, and seafood to accommodate any palette.
In addition to a world class culinary experience, the Beach also offers its guests scenic indoor and outdoor oceanfront dining, the latter including patio tables or seating right on the beach. The restaurant is slated to open Friday, May 25, with grand opening festivities to be announced.
The Beach at the Sands Atlantic is open now for all event booking inquiries. For more information, please visit http://www.thesandsatlanticbeach.com.