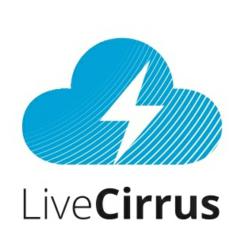 Using proprietary cloud architecture, LiveCirrus enables businesses to deploy sophisticated desktop software to the latest mobile devices without costly redevelopment
Boston, MA (PRWEB) March 27, 2012
LiveCirrus (formerly AlwaysOn Technologies, Inc.) is pleased to announce its revamped web presence and customized mobile cloud deployment solutions for business. Following the success of the Cloud Browse consumer app, which has been downloaded over 1 million times to date, LiveCirrus was formed to address the needs of organizations of all sizes in implementing their mobility strategies.
Using proprietary cloud architecture, LiveCirrus is able to rapidly deploy desktop applications and browsers in their original format to mobile devices without costly, time-consuming redevelopment efforts. Companies can use LiveCirrus for all or part of a comprehensive mobility strategy, using a diverse range of approaches that best fit the needs of employees and/or customers, including white label/app wrapper deployment and in app purchase upgrades based on a revenue share model. Cross-platform Android and iOS compatibility means companies can quickly get their apps onto the latest devices without having to worry about interoperability issues.
The company is working with clients in diverse industries, including leading e-learning/m-learning, financial services, pharmaceutical, healthcare, gaming, and other companies seeking to rapidly deploy sophisticated software directly onto employee and customer smart phones and tablets.
LiveCirrus was founded in 2010 with the vision of bringing desktop horsepower to increasingly streamlined mobile devices by harnessing the power of cloud computing. The team consists of seasoned entrepreneurial leaders with backgrounds in the gaming, consumer web, and software-as-a-service spaces. LiveCirrus is a Mass Challenge alumnus (2011).