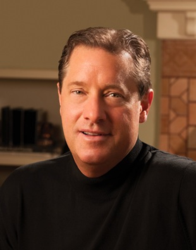 David's insights point to new directions in healthcare marketing.
Simsbury, Connecticut (PRWEB) March 27, 2012
eVariant released a video interview with marketing and leadership strategist David Meerman Scott. eVariant Co-Founder and EVP Rob Grant conducted the interview.
David's book, "The New Rules of Marketing & PR", opened people's eyes to the new realities of marketing and public relations on the Web. Six months on the BusinessWeek bestseller list, "New Rules" is now a modern business classic. Scott's popular blog and speaking engagements around the world give him a singular perspective on how businesses are implementing new strategies to reach their audiences. His most recent book "Newsjacking" is generating tremendous buzz in the PR and marketing community.
"David spoke at the Healthcare Marketing Strategies Summit last year, and the audience response was overwhelming," said eVariant's Rob Grant. "Senior leaders in healthcare were so impressed by his deep understanding of the healthcare industry that we've asked him to speak again at this year's conference." Registration is now available at the Healthcare Strategy Institute.
In the video, Grant and Scott discuss new opportunities for engaging prospective patients, and examine Scott's latest findings about how the consumer decision-making process is changing. Notes Grant, "David offers both the 30,000-foot view as well as specific examples of who's on the cutting edge online and how electronic-based content leads to better patient care. It's important to understand trends from a broader perspective, but it's critical to see how information can be implemented. David's insights point to some new directions in healthcare marketing." Part two of the video is scheduled for release later this week.
About eVariant
eVariant connects marketing strategies with tactical business decisions and data, allowing clients to accurately measure marketing campaigns against reportable ROI. eVariant's SaaS-based product, HealthConnect, is a CRM/PRM solution that integrates healthcare business data across a broad range of systems. The company is headquartered in Simsbury, CT. For more information, visit myhealthconnect.com
About David Meerman Scott
David Meerman Scott is a marketing and leadership strategist who has written best-selling books on marketing, business and social media. He is an internationally-known speaker at conferences and to Fortune-500 companies across a broad range of industries. David also writes for the Huffington Post. Learn more at davidmeermanscott.com