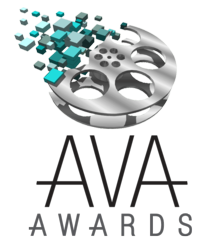 It is a great honor and my staff and I are so excited to be recognized for our work.
Washington, DC (PRWEB) March 22, 2012
Strauss Radio Strategies, Inc. (SRS), the nation's leading provider of strategic radio and television media relations services, announced today that it is the recipient of two AVA Awards.
Strauss Radio Strategies won a Platinum Award, the highest category, in the Audio/Promotion category for Capital One Bank Radio Promotions. SRS partnered with Porter Novelli to develop a national nine-market http://www.straussradio.com/our-services/radio-promotions campaign for Porter Novelli's client, Capital One Bank. The purpose of the radio promotion campaign was to generate awareness and publicity for Capital One Bank's Million Miles Sweepstakes, which gave anyone who opened a Capital One Bank checking account in June the opportunity to win a million rewards miles. In total, SRS planned, managed and executed 11 radio promotions for this campaign and secured a total of 297 live and pre-recorded on-air mentions for this year's radio promotion campaign, equaling 128 minutes of on-airtime.
"It is a great honor and my staff and I are so excited to be recognized for our work," said Richard Strauss, President and Founder of Strauss Radio Strategies. "These awards certainly demonstrate the entire team's effort and subsequent success as well as our outstanding clients."
SRS also won a Gold Award, recognizing superb work, in the Audio/PSA category for its USCM Prescription Drug Abuse PSA. Purdue Pharma partnered with Strauss Radio Strategies and the US Conference of Mayors to spread awareness to their constituents across the country on the topic of prescription drug abuse, especially by children and teenagers in their own homes. SRS used its own extensive databases along with national contacts to arrange for the distribution of these PSAs directly to local radio outlets for each mayor. As a result, public service directors representing 120 radio outlets responded that they would use the PSAs.
The AVA Awards is an international competition that recognizes outstanding work by creative professionals involved in the concept, direction, design and production of media that is part of the evolution of digital communication. A complete list of Ava Award winners can be found at: http://www.avaawards.com/winners.
About Strauss Radio Strategies, Inc.
Strauss Radio Strategies, headquartered in Washington, DC and with offices in New York City and Los Angeles, is celebrating its seventeenth year as the nation's leading communications, public relations, consulting and strategy firm focused on radio and television media relations. Offering a diverse range of strategic radio and television services that include radio media tours, television satellite media tours, on-site event coverage, audio news releases, PSAs, radio promotions and advertising, SRS works on behalf of corporations, political campaigns, public relations firms, non-profit groups and government agencies. SRS also delivers bilingual radio services for clients reaching out to the Spanish language radio community. For more information on the company, please visit http://www.straussradio.com, e-mail us at info(at)straussradio(dot)com, or call 202-638-0200.