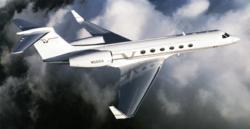 We always aim to listen to our customers needs
London, UK (PRWEB) March 23, 2012
Customers of Private Jet Central have been invited to try out the new and improved booking service on the company's website. Introduced as a response to customer demand flights to destinations around the world can be arranged in as little as two minutes. Following extensive trials the service is now live on the Private Jet Central website.
Key features of the new booking include a simpler online booking form. Once the form has been completed, it is analyzed by the team of aviation consultants at PJC. Several possible flight options are then prepared for each customer. The aim of the overhaul of the booking service is to make it as convenient as possible while still retaining a high level of personal service.
The MD of Private Jet Central has said, "We always aim to listen to our customers needs." He went on to say, "Many of our clients are extremely busy people with demanding schedules. Our new service should help to make their lives a little easier."
The ability to accept signatures digitally is another new feature that is expected to improve customer service and turnaround time. Signatures can now be accepted from digital devices including smartphones, tablets and laptops. This is expected to cut down on delays experienced using the UK postal service and reduce unnecessary administration.
Business and pleasure users who want to fly private jet from London to Dublin can book their flights on the Private Jet Central website. With over 10,000 aircraft of various sizes and specifications available at any given time PJC aim to find the right jet for each journey. Customers wishing to fly to Dublin can also benefit from fully customizable flights including crew, catering requirements and dedicated flight consultants.
About Private Jet Central
Private Jet Central is a global jet charter company with offices in the United Kingdom, United States and the Middle East. Founded in 2001 they offer a range of jet charter services to business and pleasure users in the UK and Europe. With over 10 years' experience in the jet charter industry they are ideally placed to meet their client's requirements. More information on the full range of services offered by Private Jet Central is available from their website at http://www.privatejetcentral.com/ and also by contacting any of their offices by phone or via e-mail.