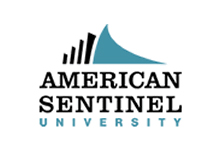 "Nurses with advanced degrees will benefit from greater career opportunities that would otherwise not be available to them, not to mention improved professional fulfillment."
AURORA, Colo. (PRWEB) March 23, 2012
Pop quizzes, heavy books and all-nighters – for nurses who want to return to school and get advanced degrees, the glories of the old college days have been replaced by a new online adult learning model. In fact, for nurses who are thinking of going back to school, earning a degree today is much less intimidating and a lot more flexible than most think.
American Sentinel University profiles ideas and tips to inspire mid-career nurses to go back to school and earn an advanced online nursing degree in a new nursing blog series: 'Nurses, You Can Go Back to School Again,' a 3-part series available at http://www.americansentinel.edu/blog/2012/02/29/an-rn-asks-why-should-i-have-to-go-back-to-school/.
The blog series helps dispel the myths and fears that nurses have about the higher education process and discusses the importance of getting an advanced nursing degree to provide better patient care, career advancement, job security and help nurses be the very best that they can be.
"Nursing has changed dramatically in the past few years and many nurses might not be up to date with new health care legislation, payer policies, the importance of Magnet® recognition, evidence-based practice and updated literature," says Joy Green-Hadden, DNP, APRN, assistant dean for graduate studies at American Sentinel University. "Nurses with advanced degrees will benefit from greater career opportunities that would otherwise not be available to them, not to mention improved professional fulfillment."
The 'Nurses, You Can Go Back to School Again' blog series will be published through March 28 and covers such topics as:
-Why a BSN will help nurses both professionally and personally
-How years of RN experience and knowledge provide nurses with an advantage to earn an advanced degree
-The gift of critical thinking
-Why Magnet recognition matters
-Myths about the new online adult education model
-Why collaboration is the key to success
-Benefits of learning around your schedule
-How American Sentinel's faculty supports student success
-Why managers support education for nurses: it creates parity and respect
"When nurses return to school, they often realize how uncomfortable their comfort zone had been," says Hadden. She notes it's natural for an RN at any age to fear going back to school. Many nurses are afraid of not having the aptitude to succeed or fear they will be overwhelmed.
"The most common reason not to go back to school is fear of failure," Hadden points out. She says that many feel like, 'I just know that I can't do that.' It's important, Hadden notes, for nurses to realize they already have the foundation to get an advanced degree and they just aren't building on it.
Hadden profiles a few common misconceptions about going back to school.
-"I haven't written a paper in years." American Sentinel University provides students with tutors and other resources so that they can feel comfortable writing papers again. Plus, each student is backed by a dedicated academic advisor to help ensure his or her success.
-"I don't have time to go back to school." American Sentinel's online learning platform offers flexibility of scheduling course work so students can balance school, work and family. Assignments can be completed around a student's schedule, online and throughout the week. Eight-week classes offer increased flexibility and students are encouraged to participate in online discussions and a social student site.
-"I just know that I can't do it." American Sentinel's video student orientation walks students through all the mechanics needed for taking online classes. American Sentinel also provides 24/7 virtual librarian services to help with research and 24/7 technical support to address any problems as they arise.
Hadden says that employers and family members can be very encouraging when a family member goes back to school. "Earning an advanced degree sets a wonderful example for the student's children and instills that education is truly important. It also shows managers just how dedicated you are as a nurse to bettering patient outcomes."
She adds that nurses who are inflexible and resist change are not going to advance their level of patient care or their nursing careers.
To learn more about how RNs can go back to school visit the 'Nurses, You Can Go Back to School Again' blog series at http://www.americansentinel.edu/blog/2012/02/29/an-rn-asks-why-should-i-have-to-go-back-to-school/ and share your comments.
For nurses who have been considering enhancing their education, now is a good time to develop new skills and empower themselves with knowledge through an online RN to BSN or RN to MSN degree. American Sentinel University is an innovative, accredited provider of affordable online nursing degrees, including programs that prepare nurses for a specialty in areas like case management and informatics.
Learn more about American Sentinel University's CCNE-accredited online RN to BSN programs at http://www.americansentinel.edu/health-care/rn-to-b-s-nursing or online RN to MSN program at http://www.americansentinel.edu/health-care/rn-to-m-s-nursing.
About American Sentinel University
American Sentinel University delivers the competitive advantages of accredited online degree programs in nursing, informatics, MBA Health Care, DNP Executive Leadership and DNP Educational Leadership. Its affordable, flexible bachelor's and master's nursing degree programs are accredited by the Commission for the Collegiate Nursing Education (CCNE). The university is accredited by the Distance Education and Training Council (DETC). The Accrediting Commission of DETC is listed by the U.S. Department of Education as a nationally recognized accrediting agency and is a recognized member of the Council for Higher Education Accreditation.