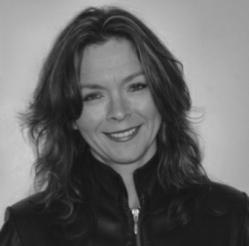 Unearthing the truth behind the love between King Arthur and Sir Lancelot
(PRWEB UK) 26 March 2012
Best Selling author Sarah Luddington is a medieval historian and martial artist, she also lives only a few sword's lengths from the mythic Isle of Avalon where Arthur and Guinevere lie buried, so she should know her subject.
But was King Arthur really gay? "After spending many years researching the works of Mallory and the French romances I realised there was a very strong sub text to the relationships between the Knights of Camelot," said Sarah. "I believe that sexuality was more fluid in those times and that is the way I've portrayed it in this series."
"It's likely that the writers of the day understood the deeper bond between these characters but the morals of the period would not allow them to be expressed. I felt it was time we looked again at the heart behind these tales."
Lancelot and the Wolf was the first in the series and was published in June 2011. It was met with instant critical acclaim. Book two, Lancelot and the Sword followed shortly after and now the third, Lancelot and The Grail has just been published completing the first part of the series.
But isn't she afraid of upsetting those who hold The Knights of The Round Table up as moral vanguards? "To be honest, the most vehement criticism I've received so far has been from some elements of the Gay Community who complain that Lancelot is actually bisexual rather than Gay!"
The Knights of Camelot series struggled to find a publisher at first with several of the big publishing houses clearly unwilling to risk the potential backlash. Eventually it was picked up by Mirador Publishing.
"I'd like to thank the guys at Mirador Publishing for getting behind this," said Sarah. "I realised it was a brave move for a small company and they have been fantastic."
Never one to hide from controversy, Sarah is also in danger of upsetting another group, this time the Fantasy purists. Deliberately choosing to write in a modern style and avoiding the traditional High Fantasy language is sure to alienate many genre fans.
"The tales of Camelot were written in the language of the times," Sarah explains. "I am just doing the same. The bastardised Shakespearian that fills many fantasy novels was never actually spoken. The common man of the era spoke Anglo Saxon and the nobility mostly medieval French."
The Knights of Camelot series is available now in both paperback and all ebook formats.