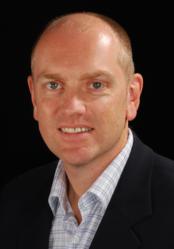 Our expansion into Alexandra will complement the comprehensive range of services that we offer from our Queenstown clinic."
(PRWEB) March 24, 2012
The Skin Institute has recently expanded its services in the South Island to Alexandra and Invercargill servicing the Central Otago and Southland regions.
Established 17 years ago, the Skin Institute began as a specialist centre focusing on all aspects of clinical dermatology, cosmetic medicine and skin cancer. Steady growth has seen the brand develop to 14 clinics nationwide and expand their services to include cosmetic surgery, general surgery and vein assessment and treatment.
Experienced Registered Nurse, Suzy Aitken, will initially base herself at Definitive Face & Body in Tarbert Street. She comments, "Our expansion into Alexandra will complement the comprehensive range of services that we offer from our Queenstown clinic." She continues, "We will offer Botox®, dermal fillers and Intense Pulsed Light (IPL) treatments, as well as varicose vein pre-assessments and acne consultations."
While Botox® and dermal fillers assist in reducing facial fine lines and giving subtle volume where required, IPL treatments are beneficial in decreasing sun damage, pigmentation, redness caused by broken capillaries and rosacea (a genetic skin disorder that causes permanent redness and visible capillaries).
Suzy will be offering free cosmetic consultations, which allow clientele to enquire about and get the information they need regarding their skin concerns and the treatments and products available to help them. "No problem is too big or too small," says Suzy.
Dr Hans Raetz will lead the Skin Institute Invercargill clinic, concentrating on varicose vein assessments and treatments and will operate from established clinic AppearanceDoc South in Windsor Street. Dr Raetz says, "we have operated a similar clinic in Dunedin now for a number of years and feel that cooperation with a top local clinic offers the safety of care our patients want."
Services range from vein mapping to endovenous laser treatment (EVT), ultrasound guided sclerotherapy and spider vein treatments. These vein treatments require no general anesthetic and only minimal downtime. Other treatments including surgery will be introduced in the near future.
In 2006 Dr Raetz established phlebology services in Queenstown. His strong interest in surgery has led to Skin Institute Queenstown becoming the multidisciplinary centre it is today for skin cancer and phlebology services in Central Otago operating the only day-stay surgical facility in the Central Lakes region. Dr Raetz comments, "we are treating a large number of Southland patients in our Queenstown clinic and we wanted to improve patient care by offering services closer to home."
The Skin Institute is covered by all insurance companies and is an affiliated provider to Southern Cross Health Society.