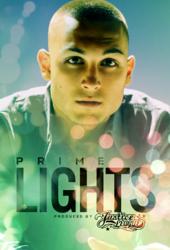 Miami, FL (PRWEB) March 23, 2012
Production team J.U.S.T.I.C.E. League's recording artist Prime recently released the official video for his single "Lights," produced by J.U.S.T.I.C.E. League. Coast 2 Coast Video Distribution presents the project, which was directed by Andres Yepes.
22-year-old Cory "Prime" Harrison was born in Paradise, CA but raised in Tampa, FL. Prime's passion for music emerged at an early age. He was formally introduced to Colione (1/3 of the J.U.S.T.I.C.E. League) when he was 11 years old while laying down raps at a Tampa-based studio. Colione immediately took a liking to Prime, and became his mentor over the years. Prime was exposed to major artists in the studio such as Lloyd, Yo Gotti, 36 Mafia, Rick Ross, Jeezy, and so many more influential figures in the rap game. He used these experiences to hone his skills and elevate his music into a career.
At the age of 17, Prime reconnected with Colione in Atlanta, where he later wrote his first single "Let It Go" featuring Tom. G and produced by the League. The song was instantly embraced by the program director at the local radio station, and Prime was then offered his production deal via the J.U.S.T.I.C.E. League. Prime proceeded to release his second single "Zodiac" featuring Blaze instantly a strip club banger and Prime's second track to gain notoriety on-air with the local radio stations. He is now following up with his third single "Lights," which recently premiered on WILD 94.1 with Terror Squad DJ Christion. Prime's highly anticipated mixtape "Worth the Wait" hosted by DJ Drama is due to drop this year.
Booking: justiceleaguemusicgrp@gmail.com
Management: Janna Cantero
Twitter: @Primemuzik, @jlprime_manager
"Lights" is available to view at http://www.youtube.com/watch?v=ObZONXzo6zM&feature=youtu.be