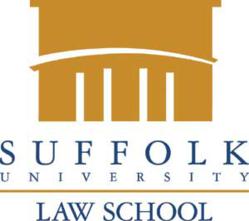 Boston, MA (PRWEB) March 23, 2012
Law Professor Renée M. Landers, director of Suffolk University Law School's Health & Biomedical Law Concentration, is available to analyze the legal challenges to universal health care now before the Supreme Court. The court will hear oral arguments on March 26, 27 and 28.
The court is expected to rule in June on challenges to two components of the Affordable Care Act – the individual mandate and the expansion of the federal-state Medicaid program. Landers maintains that if the court were to follow precedent it would find the entire health care statute constitutional.
"There are probably four sure votes to uphold the constitutionality of the Affordable Care Act," Landers said. "Several other members of the court take a more limited view of Congress' power under the Constitution to regulate commerce and will likely vote to invalidate the law's requirement that individuals maintain health insurance. The challenge to the Medicaid expansion has less merit because Congress has even broader power under the spending clause and the federal government will fund most of the cost of the changes until 2020."
Landers is the author of numerous book chapters and articles, including "'Tomorrow'" May Finally Have Arrived--The Patient Protection and Affordable Care Act: A Necessary First Step toward Health Care Equity in the United States" in the Journal of Health and Biomedical Law. She has co-authored an article, "Medicaid Expansion Under the 2010 Health Care Reform Legislation: The Continuing Evolution of Medicaid's Central Role in American Health Care," in the National Academy of Elder Law Attorneys Journal and "Supreme Court Review of the Health Care Reform Law," in the New England Journal of Medicine. Professor Landers has appeared on CNN and has been a frequent contributor on NECN.
Landers will provide commentary for WGBH Radio during the Supreme Court oral arguments March 26, 27 and 28.
Landers discussed the upcoming Supreme Court case in a recent speaking program at the Law School, Flashpoints in Federalism: The Clash of Federal and State Sovereignty in Health Care, Immigration and Gay Marriage.
Landers is a past president of the Boston Bar Association. She has worked in private practice and served as deputy general counsel for the U.S. Department of Health and Human Services and as deputy assistant attorney general in the Office of Policy Development at the U.S. Department of Justice during the Clinton Administration.