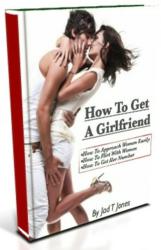 The amount of hours spent socializing with the opposite sex is at a huge decline
Vancouver, BC (PRWEB) March 29, 2012
Author Jad T Jones is announcing his new campaign to hit YouTube in a big way. From author to speaker, Jad T Jones is moving towards creating more video lessons for his subscribers.
According to Jones, students enjoy consuming video a lot more than reading. They seem to understand the information at a much deeper level due to the denominational component videos provide.
Jones believes that men today are in need of dating advice more than any other time in history. This is due to the rapid introduction of mobile devices such as iPads and iPhones into the market.
Jad says, "If guys eye balls are going to be glued to their mobile devices all day, then they are going to soon find it harder to be able to relate and socialize with women."
Jones wants to get in front of all those males who are spending time aimlessly on YouTube and teach them some valuable life lessons that will really help them in their personal and romantic lives.
Jad T Jones currently has over 14 videos published on YouTube with over 70,000 views in total.
Some of his most popular YouTube videos include "How To Get A Girlfriend" and "How To Talk To A Girl You Like For The First Time."
Jones says, "The reason why I know this is what I am meant to do is because all my videos consistently get good ratings and positive comments; that's what keeps me motivated to keep creating more of them."
After self publishing his book "How To Get A Girlfriend" on Amazon kindle, Jones says his focus in how on creating valuable videos that will change men's lives for the better.
For more information and to check out Jad T Jones's website, go to: http://how2getagirlfriend.org