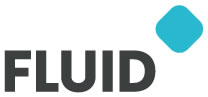 "Fluid's core competency and experience in B-to-C ecommerce, especially with retail and fashion brands, is why we've chosen to partner with them to improve product customization capabilities on our website," said Melissa Richardson.
San Francisco, California (PRWEB) March 26, 2012
Fluid Inc., a leader in digital commerce, today announced that its online product customization platform, Fluid Configure, has been selected by Serena & Lily, the upscale linens and homewares company, to provide a flexible and easy-to-implement solution that enables the retailer to quickly add and manage customizable products on their popular ecommerce website.
"Fluid's core competency and experience in B-to-C ecommerce, especially with retail and fashion brands, is why we've chosen to partner with them to improve product customization capabilities on our website," said Melissa Richardson, director of ecommerce and online marketing at Serena & Lily.
Fluid Configure includes an intuitive and fully-customizable user interface and easy-to-use administration tools. "Fluid Configure will make the management of configurable products much easier by allowing our merchants to use the customization platform and eliminating the need for a dedicated programmer. Our website is our primary sales tool, so we are constantly updating it to add fresh content and new products. Configure will give us the ability to iterate and make changes on a dime," Ms. Richardson continued.
"Serena & Lily understands the trend toward giving online shoppers highly tailored digital experiences where they can express themselves through the customization of personal items for their home," said Dana Yobst, vice president of sales and marketing at Fluid Inc. "We're happy to be working with a company that has always encouraged its customers to find their personal style and creativity. Through enhanced online product customization, customers will have more opportunities for merchandise personalization, meaningful interaction with the brand, and a really satisfying shopping experience."
About Fluid Configure
Consumers are looking for a personalized and immersive experience – one that allows them to interact with products, and connect with brands. To compete, retailers need to deliver a personalized product on a mass scale. Fluid Configure is the market leading on-demand product customization platform allowing retailers to scale, and continuously evolve customization offerings. Rapid to implement, it has a much lower cost of ownership than custom-built systems and provides a superior customer experience, based on Fluid's configuration expertise.
About Fluid
Fluid delivers award-winning digital agency services and transformative on-demand solutions that are focused on innovating digital commerce. Our work for world-class customers like The North Face, Quidsi Brands (Diapers.com, Soap.com, Wag.com, Casa.com), Sears, Benefit Cosmetics, JELD-WEN, and Brooks Brothers spans consumer experiences across the web, social and mobile. Brands and retailers tap our unique combination of custom consulting, design and development services, and our scalable, easy-to-implement Fluid Experience, Fluid Configure, and Fluid Socialize products to delight and engage today's digitally savvy consumers, while building engagement, increasing brand loyalty and driving conversions.
Fluid is headquartered in San Francisco, with offices in New York and Chicago. For more information, visit http://www.fluid.com, and follow us on Twitter @Fluid or Facebook/FluidInc.
About Serena & Lily
Serena & Lily is an upscale linens and homewares company based in Sausalito, Calif. The company originated in October 2003 when Serena Dugan and Lily Kanter met and shared a desire for sophisticated options in nursery design. Eight months later, they released their first collection of nursery bedding with Serena's original fabric designs, offering consumers fresh and unexpected looks for the nursery. The designs quickly became the go-to choice of tastemakers and celebrity moms alike, and created demand for the duo to apply their signature color and pattern to children's bedding. The company has since evolved into a lifestyle luxury brand that offers unique home décor for every room in the house, including bedding, furniture, rugs, lighting, baby gifts, paint and fabric by the yard. In 2009, the company launched its online Bazaar with one-of-a-kind and limited edition items that give a house a soul. To shop Serena & Lily or sign up to receive the catalog, please visit serenaandlily.com. To keep up with Serena & Lily online, visit twitter.com/serenaandlily and facebook.com/serenaandlily. To download the iPad app, visit serenaandlily.com/apps.