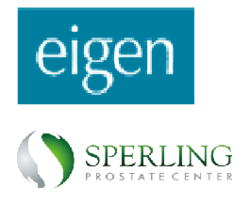 New York, NY (PRWEB) March 22, 2012
Pioneer Zubair Kazi and Dr. Sperling have entered into a strategic alliance in the field of convergent biotechnology for the detection, monitoring, and treatment of prostate cancer throughout the United States of America. Mr. Kazi and Dr. Sperling will be co-sponsoring an event to announce more details in the near future. Certification training programs will be established for research and development. The Kazi Sperling Convergent Biotech joint venture will be joining the Advanced Medical Technology Association (AdvaMed) and adopting its revised and restated Code of Ethics on Interactions with Health Care Professionals. While future advances in medical technologies depends on the continual interaction between physicians and medical technology companies, this alliance recognizes that health care professionals' first duty is to act in the best interests of patients. Beneficial collaborations can serve the interests of patients, and this venture will ensure that the relationship meets high ethical standards by being conducted with appropriate transparency and in compliance with applicable laws, regulations, and government guidance. The Alliance is now working on formally adopting the AdvaMed Code and implementing an effective compliance program.
About Dr. Sperling
Dr. Dan Sperling is a recognized authority on image-guided prostate mapping, targeted detection and diagnosis of prostate tumors, and minimally invasive ablation treatments for such tumors. Sperling Prostate Center is a trademark of Dan Sperling, MD. Dr. Sperling does not manufacture medical devices. For more information, visit http://www.sperlingprostatecenter.com.
About Zubair Kazi
Mr. Zubair Kazi is an American business magnate and investor. He has successfully created businesses and invested in a diverse range of ventures including the food industry, oil sector, and life sciences start-ups. Mr. Kazi brings a humble and likeable personal style to his visionary commitment to improving and transforming the global healthcare landscape through his life sciences businesses.
About Eigen
Eigen is a world leader in the development of innovative imaging devices and technology that today lets healthcare professionals improve their ability to visualize, diagnose and determine appropriate treatment pathways in hospitals worldwide. Located at 13366 Grass Valley Avenue, Grass Valley, CA 95945. Visit Eigen at http://www.eigen.com.