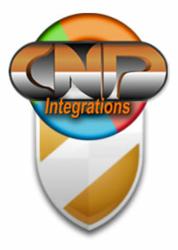 CNP Integrations provides superior technical and programming support for Joomla CMS and an unmatched secure hosting platform.
Boston MA (PRWEB) March 28, 2012
CNP Integrations announced the launch of http://www.getinthewild.com a new portal for outdoor enthusiasts. This new client site sponsored by the North American Wilderness Leadership School is the brain child and passion of Christopher Hagedorn. Chris and his team of adventure and leadership experts have established a vast resource online with a variety of wilderness education courses and guided trips for mountaineering, canyoneering, backpacking and many other family and group adventures.
"With over 25 years of combined wilderness adventure and expedition planning experience in North America, there are few companies that know America as well as us. While many guide services offer trips all over the world, our focus is specific to the land that we love and know the best—the wilds of North America. Our new portal is a reflection of our commitment to wilderness adventure education and our passion for the outdoors," says Christopher Hagedorn.
The Joomla support experts at CNP Integrations (http://www.cnpintegrations.com and http://www.joomladesignservices.com) worked with the North American Wilderness School to develop graphics for a brand identity, to build a stable Joomla CMS community platform and to train the http://www.getinthewild.com team on how to administer and manage the contents of the site.
Leveraging the tools and extensions available for the Joomla content management system, the http://www.getinthewild.com portal will offer news, weather, blog articles, community communication, photo/content sharing and information resources about the wilderness areas and trip planning they support.
CNP Integrations is a full service technical and training resource for Joomla CMS and other open source technologies. With offices in Fall River, MA and teams of support experts from around the US and abroad, CNP Integrations provides superior technical and programming support and an unmatched secure hosting service.