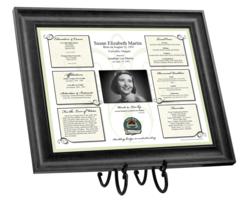 San Luis Obispo, Calif. (PRWEB) March 28, 2012
See Me Communications®, a leader in enhancing relationships between caregivers and nursing home residents, today announced the launch of its Life Story Board™ for nursing homes, Alzheimer's care communities, hospice units, and assisted living centers. This innovative tool is an easily accessible visual biography that helps caregivers to establish stronger personal connections with their patients.
According to an Alzheimer's Association report: "For people with dementia in assisted living and nursing homes, quality of life depends on the quality of the relationships they have with the direct care staff." Yet healthcare professionals often find it difficult to communicate with elderly patients who are debilitated or who have lost their cognitive abilities. Patients unable to interact with their caregivers often feel isolated and frustrated. The Life Story Board gives a voice to patients, giving caregivers the opportunity to better know them.
"During my years as a nurse, I saw patients light up as they connected with their caregivers through the telling of a story or memory and also witnessed their frustration and sadness when a connection was not made," said Lisa Erbstoesser, founder and president of See Me Communications. "I developed the Life Story Board because I believe having easily accessible biographical information is a valuable resource for caregivers to better connect with their patients in a therapeutic manner."
The Life Story Board can enhance a nursing home's reputation, enabling caregivers to demonstrate a higher level of personalized care to patient's families and agencies such as Medicare. The tool can help to improve job satisfaction and stability, which leads to reduced staff turnover and facilitates person-centered care planning and decision-making. In addition, the Life Story Board is a practical tool, which floating staff can use to become familiar with residents.
For patients and their families, the Life Story Board can ease the transition into a care community by presenting caregivers with a quick and easy way to personalize communication. This gives comfort to those caring for elderly parents and increases their overall satisfaction with the nursing home experience. Most importantly, the Life Story Board improves the quality of life for nursing home residents by enhancing relationships, providing opportunities for emotional connections, and promoting feelings of self-worth.
To learn more about the Life Story Board, please visit: http://www.seemecommunications.com/storyboard/.
About See Me Communications
Founded in 2011, See Me Communications is dedicated to honoring and improving the lives of the elderly and disabled people whose voice and essence may be hidden from their caregivers. The company's Life Story Board enhances the nursing home experience for patients, caregivers, families, and visitors by improving communication and personal connections. The name See Me Communications was inspired by the poem "See Me," written by an elderly woman who spent the last part of her life in a geriatric ward in Scotland. The poem is a reminder to see patients as unique, vibrant individuals, even though time may have robbed them of the ability to express themselves. See Me Communications is based in San Luis Obispo, California. For more information on the company, visit: http://www.seemecommunications.com.
Contact:
Sarah Cohn
P: 954.494.1053
Email: sarahcohn1(at)aol(dot)com