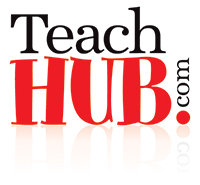 (PRWEB) March 23, 2012
TeachHUB.com aims to provide educators with the most timely and complete teaching tools and resources. Teachers looking for creative ways to use the popularity of The Hunger Games to engage students in learning activities can turn to TeachHUB's Hunger Games teaching resources.
With TeachHUB's "Hunger Games Video Writing Prompts," students watch a trailer for the movie and are then prompted to think critically and practice their writing skills with Hunger Games themed writing prompts.
TeachHUB's printables also offer timely pop culture lesson plans that are ready to print, copy and go. In the social studies printable entitled Identifying Major American Protests, students tune in to The Hunger Games' rebellious spirit to identify and explain major protests in American history.
The language arts printable entitled Hunger Games Symbolism Activity also taps into the tremendous popularity of The Hunger Games trilogy to engage students in a creative lesson on symbolism and fashion design.
For educators who are searching for a class book that will captivate their students' love of learning just like The Hunger Games series, TeachHUB has the perfect recommendations. In TeachHUB's article entitled Best Student Books for The Hunger Games Fans, passionate educator Meghan Mathis shares recommended books for students (and all readers) who loved Suzanne Collins' The Hunger Games. It is a great resource to turn to when searching for new class reads that will captivate students' attention and capitalize on their appetite for reading.
There are many educational resources available on TeachHUB.com. TeachHUB provides teachers with free printable pop culture lessons, daily video writing prompts, classroom tools, educational news, and professional development. Those interested in receiving weekly updates on the new resources available on TeachHUB can sign up for the free TeachHUB Happenings newsletter.
About TeachHUB.com
Established by teachers, for teachers, TeachHUB.com offers educators recommended classroom tools, professional development, daily lesson plans, and education news. The website is dedicated to improving the quality of education and invests in the opinions of teachers when providing resources and support for both inside and outside of the classroom. Learn more at http://www.teachhub.com.