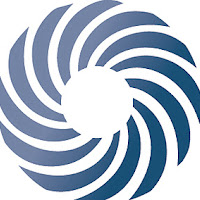 Onimod Global LLC, a Chicago-based search engine marketing firm, wins award as a Top 10 Search Marketing Firm; launches new interactive website.
Chicago, Illinois (PRWEB) March 26, 2012
After speaking to a group of marketing managers and executives at a conference in downtown Chicago, President and Chief Search Strategist of Onimod Global LLC, Aaron Domino, graciously accepted the acknowledgment from the American Search Marketing Group (ASMG). He mentioned the honor during the monthly Onimod Global Search Engine Marketing Firm Webcast, which featured the launch of a new website for their company.
Domino noted, "2011 was a great year for our company and for search engine marketing as a whole. Our search marketing strategies have always been cutting edge in their development/implementation and, this year, continued evolution has provided great results for every single one of our clients.
"We aim to provide as much customized consulting support to our clients as they need. This combination of proven analytic results and personalized search marketing support are the core attributes of Onimod Global and the true differentiator for our company in our industry."
Recognized by ASMG as one of the Top 10 Search Marketing Firms in the U.S., Onimod Global LLC has set a new standard for customization and client consulting service in the search marketing world. Unique and custom search solutions developed for a wide variety of companies has become the bread and butter of this search marketing firm's approach.
Onimod Global LLC is based in Chicago, Ill., and provides customized search marketing solutions to companies throughout the world. Search engine marketing for the layperson is defined as a form of Internet marketing that seeks to promote websites by increasing their visibility in search engine result pages (SERPs like Google, Yahoo or Bing) through the use of organic placement and paid placement. Essentially Onimod Global can make websites rank for search phrases that a specific business should be found for on search engines such as Google.
They offer their services to a wide variety of clients like Chicago Wealth Management firms, St. Louis Wealth Management firms, Metal Fabrication and Chicago Telecom company's.