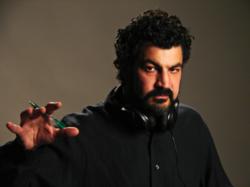 Because Smartsheet is cloud-based and cross platform, we are freed from a lot of the complexity inherent in many other, more traditional project management software tools.
Bellevue, WA (PRWEB) March 26, 2012
A successful career in music involves managing projects with many moving parts. Musicians, producers, promoters, songwriters and engineers need to understand how to best orchestrate the many tasks associated with songwriting, stage crews, recording sessions, cover art production, promotional campaigns and beyond. Learning the fundamentals of project management (PM) has become an increasingly important aspect of the collegiate music curriculum.
The online division of the world renowned Berklee College of Music, Berkleemusic.com, is debuting a new course Project Management for Musicians April 2. The course leverages Smartsheet's leading spreadsheet-like online project management tool to introduce students to PM strategies and approaches.
For Berklee instructor Jonathan Feist, using Smartsheet as the underlying PM tool was a natural fit for teaching. "As a teacher, I've found Smartsheet to be a good balance between power and ease of use. It includes tools for planning and execution, from Gantt charts to task-based discussion tools. Because the program is so cleanly laid out, it's useful for illustrating key project management concepts, such as task dependencies."
Students have access to Smartsheet throughout the course and use it to manage their own projects. According to Feist, because the students come from all over the world and have various levels of comfort with technology, it was important to use a tool that wasn't intimidating.
"Because Smartsheet is cloud-based and cross platform, we are freed from a lot of the complexity inherent in many other, more traditional project management software tools," he added. "There's no installation required and Smartsheet offers great Help videos, so I can focus on teaching project management and not technical support."
"Cloud-based tools are rapidly replacing traditional software in the office - and the classroom - because they deliver an improved experience for usability, collaboration and access," said Mark Mader, CEO of Smartsheet. "Having Berklee leverage Smartsheet for teaching PM is a testament to the evolving expectations we all have for the next generation of productivity and workflow tools."
For students to be as successful as possible in the music industry and with various musical endeavors, according to Feist, learning project management plays an important role in improving the quality and reach of their work. "Learning not only the theoretical tools of project management but also software tools such as Smartsheet helps musicians develop a clearer sense of the work they want to do. They're able to break down abstract ideas into realistic components—along with realistic action plans to accomplish them. It shows them that major artistic projects are completely within their reach."
About Smartsheet
Smartsheet.com, a leading Software as a Service (SaaS) company, offers businesses an intuitive online project management and collaboration tool. The ease of use of the familiar spreadsheet-like interface, coupled with file sharing and work automation features have made it a popular and highly functional business productivity app for teams. Smartsheet is used by tens of thousands of organizations worldwide for managing all types of work including projects and tasks, operations, sales pipelines, events, marketing campaigns and more. Smartsheet is integrated with leading web services such as Google Apps, Box, Salesforce and VMWare's Zimbra email. Located in Bellevue WA, the privately held company is backed by Madrona Venture Group, a leading venture capital firm. Visit http://www.smartsheet.com for more details.
About Berkleemusic.com
Berkleemusic.com is the award-winning online continuing education division of Berklee College of Music, the world leader in music education. Bringing access to Berklee's acclaimed curriculum to all students anywhere in the world, Berkleemusic is taking a leadership role in educating the next generation of producers, performers, and entrepreneurs on the evolving music industry landscape. Berklee's renowned faculty provide a strong portfolio of over 150 online courses and multi-course certificate programs in Music Production, Guitar, Theory, Harmony & Ear Training, Music Business, Songwriting, Drums, Voice and more. Visit http://www.berkleemusic.com for in-depth information on how to advance your music career, sample a lesson, or connect with our dedicated student advising team.
###