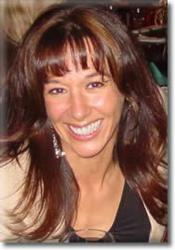 The DSM 5 may well create problematic false positives
Phoenix, AZ (PRWEB) March 22, 2012
Proposed changes to the upcoming edition of the Diagnostic and Statistical Manual of Mental Disorders 5 (DSM 5) have sparked controversy within the psychiatric community, related fields of psychology and social work, and among the general public. This controversy encompasses diagnoses ranging from autism to psychosis and, if accepted, will affect the lives of millions. Opponents cite the lack of empirical support for proposed changes.
One proposed change could alter the way mental health professionals view grief, changing it from a normal human response to the death of a loved one into symptoms of a mental disorder requiring psychiatric treatment. DSM 5 plans to remove the bereavement exclusion, thus allowing clinicians to diagnose Major Depressive Disorder (MDD) at the discretion of a mental health provider as early as two weeks after the death of a loved one. Currently, a two-month period following bereavement is required before MDD, a serious mental disorder, can be diagnosed. This proposed change has sparked an outcry among bereaved individuals and organizations that provide services to them. The MISS Foundation, an international non-profit organization serving families who have experienced the death of a child, strongly opposes this change. Other organizations and individuals also oppose this change, such as the Elisabeth Kubler-Ross Foundation and Dr. Allen Frances, chair of the DSM-IV task force, and others from around the world.
The MISS Foundation has written an open letter to the Board of Trustees of the American Psychiatric Association and to the DSM 5 task force outlining objections to the removal of the bereavement exclusion.
Dr. Joanne Cacciatore writes, "In my experience both as a researcher and clinician in the field and also as a bereaved parent, the DSM 5 proposal is radical, unnecessary, challenges what it means to be human, and for some may be dangerous." She adds, "Those with severe depressive symptoms distinguishable from normal grief can already be diagnosed as soon as is needed using the DSM IV criteria. In contrast, DSM 5 would require a distinction between normal grief and mild depression shortly after the death of a loved one that is often impossible to discern for even the most experienced clinicians. The DSM 5 may well create problematic false positives- and thus cause further harm, to an already vulnerable population. There are many more reasons we oppose these changes, many of which are outlined in my blog."
The letter goes on to request that the APA reconsider its decision on the bereavement exclusion and respond to the families they represent. The full letter, as well as the blog post that drew more than 100,000 readers. Readers of the blog are also invited to share their comments.