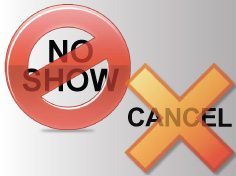 Many of the businesses that use our services see a return on their investment after a few saved appointments. The rest is pure profit -- usually $100's to $1000's each month.
St. Paul, Minnesota (PRWEB) March 23, 2012
Business owners who use an appointment reminder service are saving hundreds to thousands of dollars each month with automated appointment reminders, thanks to a new website. The service is designed for doctor's offices, salons, chiropractors, rental agencies and just about any business that operates on an appointment schedule.
With a few mouseclicks, the service allows businesses to transmit a voice, email, and SMS broadcast to remind customers of their upcoming appointment.
Medical and dental offices rely heavily on appointment reminders to keep their businesses running smoothly with customers coming in and out to visit the service provider. When a patient forgets about an appointment and misses the visit it can cost the service provider time and money as well as the resources of the office staff as someone in the office has to contact the patient who missed the appointment to reschedule.
Using an appointment reminder service can greatly reduce the number of missed appointments and it is one way the service provider can increase profits almost instantly. Utilizing a reminder service will help ensure that all patients are reminded of office visits in a timely manner so that less appointment are missed on a weekly basis.
Missed visits takes money away from the business which is why many doctors are now charging a missed appointment fee. But that fee only alienates the customer who may then find another service provider simply because they are unhappy with having to pay a fee. Customers feel the service provider didn't do anything to earn the money which could be the motivating factor to switch providers.
Utilizing an appointment reminder service will give the patient ample time to reschedule or cancel the visit altogether which will allow the staff to fill the time slot with another customer. This keeps the office running smoothly and full of paying customers so everyone is happy.