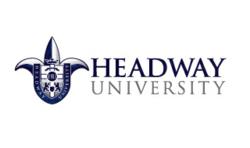 Albany , TX (PRWEB) March 23, 2012
The announcement was made by the Dean of Headway University before an online training session, "How to teach in an online class room?" that was conducted to train some of the newly hired global faculty members at Headway University. Announcing the details he said, "in order to assess the efficiency of our online classroom technology and to know if our students are enjoying learning on it, we hired a research agency that conducted a study for us. The study was carried in multiple locations of the world to ensure transparency and we feel absolutely proud in saying that the results confirmed that almost all of our students are very satisfied with our online classroom technology and find it truly engaging, that adds to their educational experience at Headway University."
"The online classrooms are developed using state of art technology that is supported by majority of computer systems around the world. Since it does not requires installation of any kind of hardware, our online classroom will not occupy extra space on your hard disk drive, thus ensuring smooth working of your computer system during the online lecture. Because of its small file size, our online classrooms are swift to load and require a very limited internet resource that brings efficiency not only to the education process of our students but also reduces their internet expenses. We are thankful to our students for finding our classrooms interesting and we promise continuous innovations in our online education technology," said the Dean in the ending note of the announcement.
About Headway University:
Headway University is an accredited online university that offers degree programs under 16 schools and 71 different majors. Degree conferred by Headway University is completely recognized by a globally acclaimed accreditation body, IABOE (International Accreditation Body for Online Education) which is a self governing and independent accreditation body that provides the accreditation status by evaluating the applicant on strict education standards. Headway University also provides financial assistance to its students in form of presidential scholarships. Along with the scholarship, Headway University has a range of student and alumni services which are completely free of charge. These services includes life time verification service, career consultancy service and round the clock support from an expert academic counselor, to name a few. Log on to http://www.headwayuniversity.com for more details about the degree programs offered at Headway University and include your name in the long list of successful and satisfied Headway graduates right away!