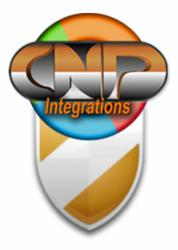 Our goal is to create a hosting platform that offers scalable and unlimited potential, exceptional value, proactive security and the very best technical and application support.
Fall River, MA (PRWEB) March 29, 2012
CNP Integrations today announced it has entered into the Partner Program with Rackspace® Hosting, the service leader in cloud computing. This relationship is designed to add mutual value for their current clients and to increase targeted exposure and reputation for both companies.
"Our goal is to create a hosting platform that offers scalable and unlimited potential, exceptional value, proactive security and the very best technical and application support," says CEO Christopher Nielsen.
CNP Integrations has built a solid business around application technical and integration support for the award winning Joomla CMS platform. It has worked with companies, government agencies and non-profit organizations across the U.S. and seven other countries to provide responsive technical support, strategic and design consulting, as well as custom programming for Joomla CMS based web platforms.
"Over the past six years we have reviewed, supported and experienced hosting from most of the popular providers, large and small. Our hosting platforms ranged from in-house to data center co-location to completely outsource and several variants or combinations in between. We came to the conclusion that in order to provide the best web application support, we needed to create and manage an optimized platform for our customers. We found that it was imperative that we proactively managed security and performance in order to make sure we could deliver the highest quality application support.
Rackspace by far offers us the most cost effective hosting, incredible server administration and technical support. In addition, CNP Integrations has also partnered with http://www.securelive.com. The Rackspace Infrastructure combined with SecureLive's patented and proactive web security solutions, allows us to offer customers a superior hosting platform at an affordable and competitive price model. Serving our customers from our own platform allows us to be more responsive to our clients' needs while reducing their ongoing support costs," continues Christopher Nielsen.
"Fanatical Support is at the heart of everything we do," says Christopher Rajiah, vice president of the global partner program and U.S. channel sales at Rackspace. "Through collaboration with CNP Integrations and SecureLive, along with an ongoing emphasis on providing the highest level of customer support, we believe that the new hosting platform for Joomla CMS may be the strongest in the industry."
About CNP Integrations
CNP Integrations is known for delivering world-class support for Joomla CMS.
CNP Integrations has an engaged global team of technical and configuration experts and employs highly skilled programmers and project managers with the focus of providing the most responsive web application support services for the Joomla CMS and other compatible technologies. CNP Integrations is a business division of Creative Networks Protocol Inc. a Massachusetts based corporation. With core operations in 3 states and 4 countries CNP Integrations offers premium technical support and hosting with a value building methodology and a proven process of project management success. CNP Integrations primarily provides services across the United States but has serviced companies globally in 7 countries abroad.
CNP can be found on line at the following web portals: http://www.cnpsupport.com, http://www.cnpintegrations.com, and http://www.joomladesignservices.com.