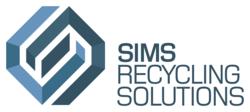 Dallas, TX (PRWEB) March 22, 2012
Sims Recycling Solutions, the global leader in electronics reuse and recycling, and the Dallas Mavericks will host a free electronics recycling event to encourage the community and Dallas Mavericks basketball fans to recycle their electronics. The event will raise money for Trees for Threes and will be held on April 7, 2012, at American Airlines Center located at 2500 Victory Avenue, Dallas, TX 75219 from 8:00 a.m. to 1:00 p.m.
"Sims Recycling Solutions and the Dallas Mavericks invite area residents to take advantage of this convenient opportunity to recycle their old or unwanted electronics. Electronic waste collection events such as these provide a vital service to the community. Proper recycling of old electronics diverts thousands of pounds of waste from landfills, protects the environment, and conserves natural resources," stated Steve Skurnac, President, Sims Recycling Solutions, Americas. "By working together to encourage community participation in these events, Sims Recycling Solutions and the Dallas Mavericks can raise awareness of and solve the growing problem of electronic waste."
This e-waste collection event will be set up as a drive-through and drop-off event. Staff will be on hand to conveniently and quickly collect items from community members' vehicles. Please visit http://us.simsrecycling.com/news-and-resources/events for more information.
Sims Recycling Solutions can accept the following items: computers, laptops, keyboards, mice, printers, cell phones, radios, stereos, phones, CD and DVD players, MP3 players or portable audio devices, and clocks. Sims Recycling Solutions is unable to accept appliances, liquids, toner cartridges, hazardous materials, cans, bottles, oils, cleaners (liquid), automotive parts, tires, large appliances, refrigerators, microwaves, construction materials or paper.
The Trees for Threes program, where a tree will be planted for every three-pointer the Mavericks score at a home game this season, is a part of the Mavericks eco-friendly initiative, Guard the Planet.
Sims Recycling Solutions
Sims Recycling Solutions (us.simsrecycling.com) is the global leader in electronics reuse and recycling, offering customers in every business sector comprehensive recycling services out of our 50 owned and operated sites across the globe.
Sims Recycling Solutions – owned by Sims Metal Management, the world's largest publicly listed metal and electronics recycler – has the global reach, expertise and infrastructure necessary to guarantee our customers that their data is secure, their electronic equipment is processed in an environmentally responsible manner, their reputation is protected and their compliance risks are eliminated.
In North America, Sims Recycling Solutions operates 14 sites in Arizona, California, Florida, Illinois, Nevada, New Jersey, Ontario, South Carolina, Tennessee and Texas.