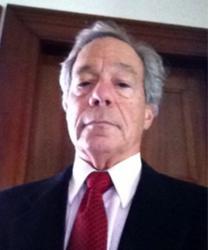 San Francisco, CA (PRWEB) March 23, 2012
John Sanger, leading attorney in San Francisco, is the newest member of the elite Haute Living Haute Lawyer Network. An exclusive invitation-only professional network, only the most venerated attorneys make up this successful and sophisticated circle. Sanger was handpicked for his exceptional skill in real estate law.
Haute Living Magazine will feature Sanger as an exclusive Haute Lawyer. Read more about him here. http://hautelawyer.com/?member=john-m-sanger
About Haute Lawyer
The exclusive Haute Lawyer network serves as every reader's exclusive connection to the most established and venerated attorneys across the United States. A constantly growing professional network, members join on an invitation-only basis to ensure only the best are represented on the site. Haute Lawyer is also a buzzing source for legal news; the blog aims to educate readers on current events from the most newsworthy corporate showdowns to celebrity suits. Experts in the field pen their own posts on the latest updates, high-profile cases and exclusive information, bringing value and inimitability to the page. Stay in the know with http://www.hautelawyer.com.
About John Sanger
John Sanger graduated from Harvard Law School magna cum laude and from Harvard Graduate School of Design with distinction, with a Masters in City and Regional Planning. He is the founder and sole shareholder of Sanger & Olson, which is located in San Francisco. Prior to the founding of his own firm, Sanger was a partner in the real estate department of Pettit & Martin. Here, he handled complex land use matters, land use litigation and a variety of real estate transactions.
Sanger is involved in the general real estate practice with a specialty in land use, environmental and development issues. He is listed in the Northern California edition of Super Lawyers.