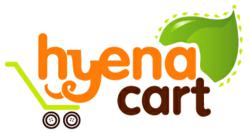 Portland, Ore. (PRWEB) March 23, 2012
The popular online store Hyena Cart is making it easier for customers to convert their homes into a "tree-free" environment. New shops open almost daily offering products with the environmentally conscious shopper in mind.
Hyena Cart houses more than 1,000 individually owned online stores that offer a broad spectrum of products for the family. Founder Karen Lee said that categories showing the biggest growth include all-natural and eco-friendly products such as kitchen and laundry items. In fact, the majority of the items sold on Hyena Cart are eco-friendly.
Hyena Cart recently updated and expanded its site to better cater to its green-minded shoppers. The site's new search functionality makes it easy for customers to find products like natural soap and detergent, cloth diapers, recycled paper products and more.
"The easiest way to make your home a little greener is to cut down on what you consume and recycle whatever you can," Lee said. "Fortunately, the online shops of Hyena Cart can help you get there inexpensively without sacrificing the personality of your home."
Hyena Cart has put together a short list of small changes that go a long way to help create your tree-free home. The useful tips are paired with eco-friendly Hyena Cart products.
•Replace paper napkins with cloth napkins, such as the handmade UnPaper Napkins from Wildfire Patch. These matching flannel napkins are machine washable/dryable, and add a personal touch to the kitchen.
•Replace paper towels with cloth towels to wash and reuse. Consider the handmade, set of six UnPaper Towels from Booty Looty. The towels are topped with flannel and backed in white birdseye cotton, and perfect for cleaning up in the kitchen.
•Use books and notebooks made from recycled paper, such as Becky's Paper Creations, including scribble pads, stationary and cards all handmade from recycled paper.
•Use "bring your own" shopping bags, such as this fashionable crochet shopping tote from Scrappy Nappy. The bag is approximately the same size as an average plastic grocery bag, but three times stronger and more flexible.
•Use natural, bio-degradable and chemical-free laundry detergent. Barnyard Bummz' detergent is 100 percent natural, hypoallergenic and available in 10 scents.
•Use cloth instead of disposable diapers. Several HC shops offer handmade cloth diapers, including Mud Butt and Nothing butt Lots.
•Use cloth bags instead of wrapping paper for gifts, such as Londonware's reusable holiday bags.
About Hyena Cart
Hyena Cart started as a shopping cart for Karen Lee's Kool Sheep Soakers. From there, it has grown to incorporate more than 1,000 active sellers offering a variety of natural products. Most of the sellers are moms, known as "mompreneurs," who operate their own online businesses using the Hyena Cart platform to facilitate online shopping. The most popular seller categories include cloth diapers, clothing, hand-knit items, hand-dyed yarn and toys.
For more information about Hyena Cart, visit hyenacart.com.