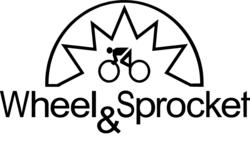 these free cycling seminars are designed to teach participants ranging from children and families first getting into cycling to the serious rider in the communities in and around Wisconsin healthy lifestyle practices
Milwaukee, WI (PRWEB) March 26, 2012
Wheel & Sprocket, the premier chain of Metro Milwaukee bicycle shops, is rolling out over 50 free on-going cycling seminars on two stage covering topics that include bicycle training, weight loss and management, nutrition and wellness conducted by distinguished presenters from Nestle Nutrition, Peak Performance Pros, Hammer Nutrition Products, Trek Bicycles, Tao-Well, the Leukemia and Lymphoma Society and more.
Taking place at the 28th Annual Bike Expo April 5-8 at the Wisconsin State Fair Park, these free cycling seminars are designed to teach participants ranging from children and families first getting into cycling to the serious rider in the communities in and around Wisconsin healthy lifestyle practices.
The Wheel & Sprocket Bike Expo Sale will draw a crowd of 11,000 cyclists, host dozens of cycling organizations from around the Midwest, and feature thousands of bike products and over 2,000 assembled bikes for sale.
Industry experts and professional leading the wellness and cycling seminars will include:
Ryan Giuliano, Nestle Nutrition
Ryan Giuliano is an avid endurance athlete who starting as a runner in high school and college, venturing into triathlons, where he raced as a full-time professional triathlete for two years. He was selected to eight different national teams to compete in world championships for duathlons (run, bike, run). In 2012, he ranked 13th in the world for Powerman duathlons, which are a 10k run, 60k bike, 10k race format.
Suzanne Ziegler, Peak Performance Pros
Suzanne Zeigler is a nationally certified and state registered massage therapist who graduated from Blue Sky School of Massage and Therapeutic Bodywork. Suzanne's approach incorporates a variety of modalities, including Swedish, neuromuscular therapy, sports massage, LaStone Therapy, lomilomi, and lymphatic. She also employs deep tissue and relaxation techniques, blended according to the client's unique needs and preferences. The goal of each massage is to help the body reach its potential and work optimally in order to reduce symptoms of stress, ease muscle tension and improve overall circulation.
David Taggart, Leukemia and Lymphoma Society
David Taggart is an eleven-year survivor of non-Hodgkin lymphoma, who started writing a "family and friends" newsletter during treatment under the pen name "Chemo-Sabe." After a colleague and breast cancer survivor told him about the Scenic Shore 150 Bike Tour, he began riding it in 2004, and started Team Chemo-Sabe in 2005. Team Chemo-Sabe has now grown into a significant force in raising funds for the Leukemia and Lymphoma Society.
John Burns, Tao F.I.T. Center
John Burns is the creator of the patented Tao-Well fitness and rehab apparatus. In addition to his responsibilities at the Tao F.I.T. Center, he is a faculty member at the Midwest College of Oriental Medicine and Marquette University. He is also the coach of TEAM Tao F.I.T., a cycling team and TEAM XC Ski F.I.T., a cross-country skiing team, and in his spare time he is a doctoral candidate at the University of Colorado at Denver.
Jim Bruskewitz, MS, Hammer Nutrition Products
Jim Bruskewitz founded Endurance Performance Ltd. in 1992 to provide physiological testing and specific training programs for endurance athletes. Jim received his master's degree from the University of Wisconsin, Madison and retired after 15 years as a lecturer in the University's Kinesiology Department. He also developed and coached a water running and master's swimming program for the University of Wisconsin Hospital and Clinics Sports Medicine facility. Jim is now a Hammer Nutrition Ambassador and NMES expert and consultant.
Linda Wright, Peak Performance Pros
Linda Wright is a registered dietician who possesses many years of experience developing nutritional plans for people of all fitness levels, to help them achieve optimal nutrition and wellness.
Seminars will be held at Exposition Center Hall A on:

April 5 (Thursday) from 4 to 9 pm
April 6 (Friday) from 10 am to 9 pm
April 7 (Saturday) from 9 am to 6 pm
Other seminar topics include:
Mountain bike
Commuting, Safety, Skills
Travel and touring
Products
Women specific
Charity events
Admission is free for the event and all seminars. State Fair Grounds parking fees are $5, or free street parking. For a complete list and schedule of the free cycling seminars at the 28th Annual Bike Expo, visit them on the web at http://www.BikeExpoSale.com/seminars. To stay abreast of developments, like them on Facebook at https://www.facebook.com/BikeExpoSale.
About Wheel & Sprocket
Wheel & Sprocket is Wisconsin's largest bicycle retailer and #1 Trek dealer, specializing in meeting all of the needs of the bike and cycling enthusiast. Wheel & Sprocket serves Wisconsin, Illinois and Minnesota..
For information about Wheel & Sprocket's Bike Expo products or services call owner, Chris Kegel, at (414) 529-6600 x3., or on his cell at (414) 839-3941.
Wheel & Sprocket cycling stores are located at:
3939 W College Ave
Appleton, WI 54914
920-997-9300
528 Wells St
Delafield, WI 53018
262-646-6300
13925 W. Capitol Dr.
Brookfield, WI 53005
262-783-0700
5722 S. 108th St.
Hales Corners, WI 53130
414-529-6600
North Shore
6940 N. Santa Monica Blvd
Fox Point, WI 53217
414-247-8100
1451 S. Washburn
Oshkosh, WI 54904
920-232-0900