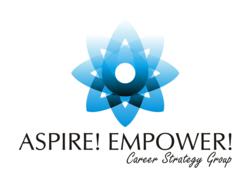 Draft a 15-word, few sentence message about the value you bring to an employer. Write it on paper, and polish it up with plenty of practice. You never know when someone will ask, 'what are your plans after graduation?'
Bethesda, MD (PRWEB) March 23, 2012
Academics, volunteer work, internships and a busy social calendar can compete for college students' time during the school year, and it can be very challenging to devote ample time to job search. For students with rigorous, high pressure schedules, a semester break often offers a welcome respite. According to Laura M. Labovich, job search makeover coach with Aspire! Empower! Career Strategy Group, "Spring break can also be a valuable time for students to make great strides towards landing a good summer internship or post graduation job in a tight economy."
So, how can students use spring break to inch closer to future employment?
Vacation to a Target Geographic Region. Instead of taking a 3-day cruise, take a road trip to discover if a city is a "fit" with your values, personality and interests. An effective job search includes a narrow geographic target, so filing a city in the "no" column is equally important as putting it in the "yes" one.
Connect With Employers. Prior to arrival at the destination, send a letter of interest, or a resume, and ask to set up a visit (also called an informational interview) with the organizations of choice. This can be done locally too, and may make finding someone on the inside to facilitate these discussions a bit easier. Ask for advice about a job function, field or target industry. Some of the best relationships are born out of these preliminary discussions, when there is no open position to discuss.
Craft an All-Purpose Elevator Pitch. On Spring Break, especially, there are barbeques, beach trips and parties galore. Take the opportunity, in advance, to produce a great 30-second elevator pitch. According to Laura M. Labovich, "Draft a 15-word, few sentence message about the value you bring to an employer. Write it on paper, and polish it up with plenty of practice. You never know when someone will ask, 'What are your plans after graduation?'"
Sure, it's important to unplug during the 10 days away, but putting just a little effort into job search activities during Spring break will also help to relieve the pressure that will build up when campus life resumes.
To get help finding a job post-graduation, contact Aspire! Empower! Career Strategy Group:
Laura M. Labovich, MLRHR, Founder and President of Aspire! Empower! Career Strategy Group, is a Guild Certified Five O'Clock Club Career Coach, an award-winning résumé writer, and the co-author of the soon-to-be-published book: "100 Conversations for Career Success: Learn to Tweet, Cold Call and Network Your Way to a Dream Job" (LearningExpress, LLC.)
Aspire! Empower! Career Strategy Group (http://www.aspire-empower.com) is a full-service career consulting firm that arms high-achieving professionals with empowering job search solutions enabling them to attract more job offers, at higher rates of pay, in a shorter period of time. Aspire! Empower! offers job search strategy coaching, résumé and career marketing document development (bios, Linkedin profiles, executive summaries) social media training, and career development workshops for individuals and companies, in the Washington D.C. area, and throughout the U.S.