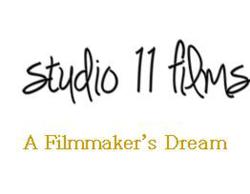 HISTORIC
Atlanta, GA (PRWEB) March 23, 2012
Just 4-weeks ago, The-11Eleven11 Project™ launched and gave rise to the careers of 33 talented future filmmakers; making them the focus of Atlanta's film community. Under the guidance of some of the film industries seasoned veterans, the 11 teams will bring to life 11 creative stories in genres ranging from comedy, fantasy and drama. Casting will take place on Saturday, March 24, 2012 at the BassMint Studios, located at 1376 Chattahoochee Ave, Atlanta, GA 30318 from 11am to 8pm. Due to the large volume of interest in the casting call, only those who reserve appointments will receive sides to read for up to two characters. The casting call has drawn interest from some of the most successful talent agencies who are sending some of their most talented actors and actresses, young and older.
Since the project kicked off on February 25, 2012, the trainees underwent 4-weeks of intense training under the guidance of Dianne Ashford (Producer/Symmetry Entertainment) who taught the 11 producers; Rhonda Baraka (TV & Screenwriter) the coach of the 11 writers and Shandra McDonald-Bradford (Director/Performing Arts Instructor) who lead the 11 directors. The instructor's jobs culminated, but they will still be on hand providing support for the duration of the program. Other important events on the The-11Eleven11 Project™ timeline includes; the 11 writers pitched their story ideas to a panel which included actress/producer/director Terri J. Vaughn and Hollywood's visual effects expert Howard Gibson during week-2 of training. During week-3, co-founder actor/producer Mel Jackson appeared on Atlanta's talk show The Chat Room, ironically on channels 11-Alive NBC, to talk about the project. The 11 teams were paired with their celebrity mentors on week-4 after pitching their films to them during a mentor pitch session.
The celebrity mentors for the project Terri Vaughn, Cas Sigers-Beedles, Carl Payne, Rockmond Dunbar, Tommy Ford, Miguel A. Nunez Jr., Ronreaco Lee, Howard Gibson, Christopher B. Pearman, LisaRaye McCoy, Leon, Denise Dowse and Mel Jackson.
The 11Eleven11 Project™ was created by Studio 11 Films in association with actor/director Kim Fields(currently director at Tyler Perry Studios), award winning screenwriter/director Ed Weinberger (The Cosby Show, Mary Tyler Moore, Taxi) and actor/producer Mel Jackson (Living Single, Deliver Us From Eva and Motives) to connect the creativity of producers, directors, and writers trained to successfully create and produce quality film products. The 11Eleven11 Project™ is a unique and revolutionary program designed for the next generation of creative artists who dream of a career as a screenwriter, film director or producer.
About Studio 11 Films:
Atlanta-based, Studio 11 Films is an independent producer and distributor of top quality film and web series projects co-founded by Mel Jackson (Actor/Producer), Breyuna Williams (Entertainment Attorney), and Sharon Tomlinson (20-year marketing veteran and principal at Blueprint Acting Studios). Studio 11 Films is the production company behind The 11Eleven11 Project™, the revolutionary and unique filmmakers' project.
To schedule an appointment for casting and information about character breakdowns, Please email your headshot to b4hcasting(at)gmail.com.
For more information about The 11Eleven11 Project™ call 770-649-5663 or log onto
http://www.studio11films.com OR http://www.blueprint4hollywood.com