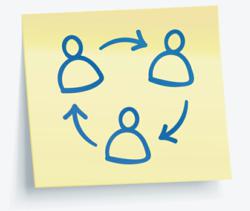 Chicago, IL (PRWEB) March 23, 2012
Having a specific hobby reduces the doldrums of everyday life. That is why many people are engaging in different types of hobbies such as scale modelling, card and item collecting, dioramas, and many more. Because of this hobby craze, hobby blogs became more common. The Chatwing chat widget is now ready to boost the ranking of these hobby blogs by providing an avenue for real-time chatting.
Real-time chat is important for hobby blogs and their clients. In this way, the hobbyists will get the chance to post their inquiries in split seconds. Responses will come instantly as long as the blog is active. Chatwing is the professional solution to this because it is free, easy to use, and has a massive reach extended in many parts of the world.
Chatwing is also blog-friendly when it comes to installation. A user can install Chatwing by following several important steps: registration, widget customization, and actual embedding of the shoutbox. Once these steps are followed, the Chatwing shoutbox will go live in a matter of seconds.
There are many topics one can talk about in hobby blogs. The most common topic is price check. Everyone wants to know the price of the accessories they need. Hobby bloggers can provide this if they have extensive knowledge about the hobby talked about. Aside from making lively posts, the blogger can mention accessory prices through the Chatwing chat box. Some hobby bloggers even followed standard RSS feed styles in posting their messages.
A collective study noted how blogs are faring once they have Chatwing widgets installed. The visibility climb is gradual in the first and second day. However, after the first week, the results are beyond expectations. Many people are now visiting blogs with Chatwing, and they commonly discuss things such as trends, relationships, current events, and posts related to the host blog.
Hobby blog writers, especially the new ones, should know the importance of blog visibility. To know more about the benefits of the Chatwing shoutbox, new writers are advised to visit Chatwing.com.
About Chatwing.com
Chatwing.com has developed live chat software for websites and blogs. The Chatwing.com website offers users the ability to signup and create a customizable live chat feature in 1 minute or less. Users have the ability to customize the size, color, and fonts of the chat product. The ability to chat via social media accounts such as Facebook and Twitter enable Chatwing to offer a personal and unique real-time experience to all sites. Chatwing is 100% free web software.
http://www.chatwing.com
http://www.facebook.com/chatwing
http://www.twitter.com/chatwing