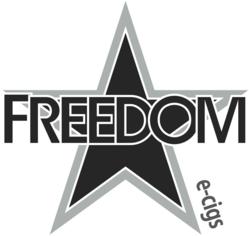 There are many reasons why we are seeing such a growth in demand for our electric cigarettes, but in the end it comes down to a clever business strategy
(PRWEB) March 23, 2012
For a business that has been running for just under one year, Freedom Cigarettes has seen sales in their electric cigarettes increase tenfold in the past few months. Their current range of electric cigarettes are the three piece model which consists of a battery, an atomiser and a cartridge. The cartridge holds the liquid, which is vapourised by the atomiser (which acts much like a kettle) when the battery is activated. The cartridges are disposable, and changed as required, and the atomiser is semi-disposable and should last for a few weeks.
Most of their business to date has been via their website, which has been generated by clever social networking and word of mouth. They have a large Facebook following and are just about to start on an aggressive Twitter and Google plus campaign.
"There are many reasons why we are seeing such a growth in demand for our electric cigarettes, but in the end it comes down to a clever business strategy. The other part which is vitally important is having a strong and recognisable brand. Now we are at the stage that our current office does not cater for our needs and we are actively looking to move to a much larger space. This is exciting for our company and everyone here is working really hard to keep things running smoothly. We are hoping the 2012 will be a successful year for Freedom Cigarettes." commented Nigel Quine Director of Freedom Cigarettes.