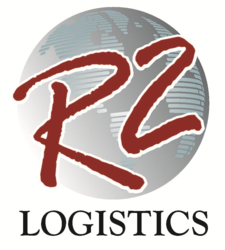 We do what we say we're going to do.
Jacksonville, FL (PRWEB) March 26, 2012
R2 Logistics, Inc., a third party logistics provider, today announced their designation as Jarden Home Brands Truckload Carrier of The Year for 2011. This marks the second year in a row where R2 has been honored with this award.
Jarden Home Brands is a subsidiary of the Jarden Corporation. Jarden is a leading provider of consumer products used in and around the home. Several products sourced, marketed and distributed by the company include arts and crafts, safety items, plastic cutlery, playing cards, fire logs as well as many other items.
Ty House, Transportation Manager for Jarden Home Brands, announced the award on March 21, 2012 at their headquarters in Daleville, IN. Accepting the award was R2 Logistics' Ohio Branch Manager, Matt Elsass, and Hunter Schwind, R2 Logistics' Account Manager for Jarden.
R2 was selected for the award out of a pool of Jarden's top 25 Truckload providers. Criteria for the award were based around the following areas: on time delivery, on time pickup, tender acceptance percentage, dropped shipments, involvement in special projects, communications and shipment volume. Matt Elsass said he believed there was one reason why R2 won the award: "Commitment. We do what we say we're going to do."
He also commented on R2's accolade by saying, "Jarden Home Brands was, and continues to be, a key factor to the growth and success of R2's Columbus office and our mutually beneficial relationship grows stronger every day. When we were first afforded the opportunity to work with Jarden in 2009, R2 wasn't a common name when you speak of transportation providers, and to be fortunate enough to work with such an outstanding organization is credit enough."
About R2 Logistics, Inc.
R2 Logistics, Inc. is a third-party logistics company headquartered in Jacksonville, Florida. The company works with over 16,000 transportation providers nationwide. R2 Logistics delivers industry-leading services through three primary operating branches. These branches focus primarily on full truckload transportation, as well as services including less-than-truckload (LTL), expedited freight, intermodal, certified hazardous material, specialized hauling and supply chain management. For more information about R2 Logistics, visit http://www.r2logisticsteam.com.