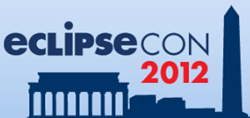 To encourage others to participate in Eclipse, we're pleased to offer our SDC software for free to these valuable contributors.
Reston, VA (PRWEB) March 26, 2012
Genuitec, LLC, a founding member of the Eclipse Foundation and sponsor of EclipseCon 2012, is proud to share its success with Foundation members and code committers by giving their companies unlimited free licenses of Genuitec's Secure Delivery Center. These individual developers and corporations make the Eclipse code base the most important in software development today, and Genuitec is proud to reward their hard work with commercial tooling accessible for free.
"Eclipse Foundation membership as a company and committing on an individual level is something that benefits the entire Java ecosystem," said Maher Masri, Genuitec's CEO. "To encourage others to participate in Eclipse, we're pleased to offer our SDC software for free to these valuable contributors."
Genuitec's Secure Delivery Center (SDC) is used by leading global brands as a means to manage multiple installations of Eclipse and MyEclipse configurations in the enterprise. What's unique about SDC is its ability to own and manage the entire Eclipse Marketplace behind a company firewall.
Why does that matter?
Companies need their tools and version numbers standardized across development teams as they move from project to project – not to mention multiple teams on disparate tool versions. Management issues arise when teams break projects because their tools or versions are not compatible with the project guidelines.
Companies using SDC have found that by owning Eclipse and its packages inside the firewall, they can set-up each team on the right tools and version numbers to avoid hassles involved with getting a project actually up and running. Additionally, by managing updates and changes on a team-specific platform, each team's unique needs are met without developers having to hassle with their environments.
Team leads and IT managers no longer need to create project set-up wikis, zip files or emails to coordinate how a project will be maintained. That step is totally eliminated from the development process. Instead, SDC creates installers that deliver exact software packages to end users inside the firewall, whereby developers get only what they need or are required to use by the designer of each project.
SDC is ready out-of-the-box, and includes these easy-to-use features:

Manage tools behind the enterprise firewall in a "private cloud"
"Lock down" Eclipse-based tool stacks with one click
Generate full, customized installers for tool stacks
Easy usage reporting on tools and open source compliance
Manage multiple versions of software simultaneously
Manage Eclipse, MyEclipse or both at once
Ahead of EclipseCon, attendees can view the power of SDC with an archived webinar: http://goo.gl/piQEw
To redeem free licenses for Eclipse membership, please visit Genuitec's booth at EclipseCon or contact our sales department: sales AT genuitec DOT com. Free licenses are unlimited in number, but may carry a 12-month term. Contact sales for details.
About Genuitec
With year-over-year growth since the company was founded in 1997, Genuitec continues to expand by offering superior products to enterprises at value-driven prices. Its products are used by 17,000 global enterprises including 80 percent of Fortune 500 companies. Genuitec's support forums are a vibrant community where users engage with staff to answer any number of technical needs. Genuitec is constantly evaluating market opportunities for new areas of growth, and has launched a new product in each of the last 4 years. As a fully-distributed work force, the company maintains a low overhead, yet attracts the most talented software developers with its flexible employment options.
Genuitec is based in Flower Mound, Texas and is founding member of the Eclipse Foundation along with IBM, Intel and HP.