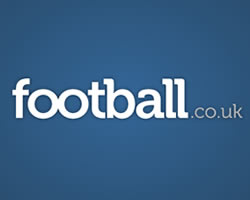 (PRWEB UK) 25 March 2012
Last week DSG ran a poll through popular football news site Football.co.uk to determine whether fans of English clubs would rather see their teams win the League Cup or qualify for the UEFA Champions League. The lure of the Champions League is an obvious pull for any fan but DSG were keen to find out if it would take preference over winning a domestic trophy.
DSG Managing Director, Simon Boynton was keen to see the results of the poll and spoke of the final outcome. "It is a hot topic for fans of the game. The poll has given us some insight into what the average fan wants to see from their club. We not only wanted to give fans a vote but also used Twitter and Facebook to get their opinion and leave them to discuss amongst each other. The results do show a significant response in favour of qualifying for the Champions League. The Champions League seems to be a huge pull for fans, a number of them commented on the financial gain of qualifying."
The results of the poll are as follows:
Is winning the League Cup as important as qualifying for the Champions League?
Yes, I would rather win a trophy – 25%
No, the Champions League is far more important – 75%
The results show that the fans in question were significantly more in favour of seeing their team qualify for the Champions League tournament. Champions League Poll
The latest polls from Digital Sports Groups network including Golf Holidays and Driving Experience Days can be found by visiting the website.