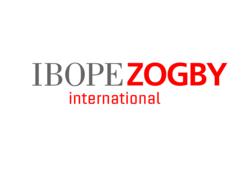 Utica, NY (PRWEB) March 23, 2012
The ongoing trend of large corporations buying out independent Web sites is problematic for nearly three-fourths of US adults who agree the credibility of those sites is damaged as a result, a new IBOPE Zogby survey finds.
The interactive survey finds that of the 73% who agree that corporate buyouts cause the former independent sites to lose credibility, 37% strongly believe so.
Furthermore, when asked to choose whether corporate buyouts provide independent Web sites the resources to strengthen their brand and content, or if they damage credibility of independent sites and cause them to lose their edge, 66% agreed with the latter.
The latest news of such a buyout came last week when it was learned CNN, which is owned by
Time Warner, is in discussions to buy the social media news blog Mashable. The survey did ask about that possible buyout, with the results implying not a great deal of knowledge about it. Just 6% have ever visited Mashable and 48% neither approve nor disapprove of its potential sale and 30% were unsure. Total disapproval is 18%, and approval only 4%.
IBOPE Zogby International conducted the online survey of 2,103 US adults from March 16-19. The margin of error is +/- 2.2 percentage points. A sampling of IBOPE Zogby International's online panel, which is representative of the adult population of the U.S., was invited to participate. Slight weights were added to region, party, age, race, religion, gender and education to more accurately reflect the population.
ABOUT IBOPE Zogby International
IBOPE Zogby International is a non-partisan, premier global public opinion polling and market research firm that offers timely, accurate results and in-depth analysis and insights. IBOPE Zogby International works with issue experts in a vast array of fields including healthcare, technology, finance, insurance, energy, agriculture, public affairs, and media who offer insightful data analysis and exceptional service to clients in countries throughout the world. IBOPE Zogby International experts analyze data and work with clients to develop and implement new strategies, and offer customized and attractive solutions to challenges our clients face. IBOPE Zogby International was formed in January 2010 following the acquisition of Zogby International by IBOPE Inteligencia of Brazil, a subsidiary of IBOPE Group.
Please visit http://www.ibopezogby.com for more information on IBOPE Zogby International.
About IBOPE Group
IBOPE Group is a Brazilian multinational company specializing in media, market and opinion research with offices in the United States and 14 Latin American countries. Since its founding 70 years ago, it has been providing a wide range of information and studies on media, public opinion, voting patterns, consumption habits, branding and market behavior.
For more information on IBOPE Group, please visit http://www.IBOPE.com