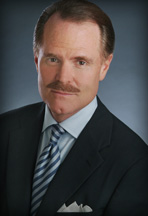 Philadelphia, PA (PRWEB) March 26, 2012
Recently, a three-bill package was introduced in the New Jersey State Assembly that will end the current two-year statute of limitation for the filing of civil suits related to child sexual abuse. Among other protections, the bills seek to allow child sexual abuse victims to file a lawsuit against the perpetrator that "may be commenced at any time."
Additional features include more required training for academic staff in order to identify the signs of sexual abuse and notify the authorities of any suspicions. The standard for liability pertaining to those that are "knowingly permitting or acquiescing" to the abuse will be broadened. More stringent criminal penalties levied against those that commit child sexual abuse are also included in the bill package. These proposed laws are an important step towards the protection of children through the identification of perpetrators of child sexual abuse and address the necessary step of allowing survivors of child sexual abuse on their own terms, when they are emotionally ready to come forward.
For more information, please read the article "Bill adds time to claim child sexual abuse."
For those seeking legal representation in the New Jersey, Allentown, Lancaster, Reading, or greater Philadelphia areas, look to a Philadelphia personal injury lawyer at Soloff & Zervanos, P.C. For more information, please contact us online or call 215-732-2260.