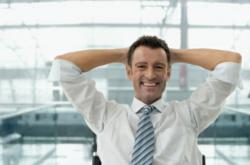 St. Petersburg, FL (PRWEB) March 23, 2012
Government contracting can be extremely rewarding for a company, but today's small business owners often don't have the extra resources to devote to government contracting without outside assistance. The United States Government is one of the world's largest consumers. According to USASpending, the federal government has already awarded over $110 billion in government contracts nationwide since October 1st, 2011. Although nearly half of the contracts awarded so far have been to small businesses, many are still in the dark about what it takes to break into government contracting for the very first time.
Companies new to government contracting and small business owners are strongly encouraged by the Small Business Administration to aggressively market their products and services to buyers in order to effectively compete in the federal market. Judy Bradt estimates that businesses spend an average of 20 months and $100,000 marketing their business to contracting agencies just to win their first contract. Creating a website highlighting your capabilities as a government contractor should be a major part of any vendor's marketing strategy.
Government Marketing has already helped many inexperienced vendors start off right by establishing their brand with government buyers on the world wide web, registering their profile on all the official government websites, sending notification of new bids directly to their email and developing a personalized government business plan which includes the names and contract information for contracting officers who have purchased similar products and services in the past.
Despite how ubiquitous the internet has become in our society, many small businesses still do not have websites. This can stifle growth in any business, but having a website is of particular importance for government contractors. Websites give businesses a line of communication to their global customer base 24 hours a day, every day. Unlike traditional advertising, changes can be made on the fly at minimal cost. Establishing brand recognition and trust online translates into real life sales with only a little effort.
A study conducted by BIA/Kelsey last year found that 97% of consumers use online media to research products and services before purchasing. Government contracting officers are no exception and the Federal Acquisition Regulations actually require procurement officers to conduct market research in order to make better use of federal dollars.
Contractors who complete CCR registration and then sit back and wait for contracts to come rolling in do so at their peril. "Marketing is absolutely essential for small businesses to succeed in government contracting," says Eric Knellinger, president of US Federal Contractor Registration. "Even though there are over 620,000 businesses currently registered in CCR with hundreds more registering every month, contracts seem to be awarded to the same vendors over and over again. Why? Because the businesses winning those contracts took the time to build their brand and develop a relationship with those purchasing officers."
Although many small businesses assume they can't compete with big companies or fulfill the government's needs, the reality is that over $92 Billion in contracts were awarded to small businesses during the 2011 fiscal year according to USASpending. Federal regulations such as the Small Business Act and assistance programs like the 8(a) Business Development Program also help create in-roads for small businesses to compete for government contracts.
GovKinex, a division of US Federal Contractor Registration, has a newly developed program designed specifically to provide small businesses with all of the tools they need to work with the federal government. The package includes a complete government business plan designed to provide your business direct access to buyers and prime vendors in your industry. Businesses will be added to the federal government search database and receive monthly e-mail bid notification, as well as a full year of contract support. A website in standard federal government format is also included. In addition to the web development, businesses will receive a branded domain name, web hosting, unlimited updates for one year, search engine optimization and Google Places setup. This package will help those small businesses who are still in the dark about government contracting, and will get them started on the path to winning federal contracts.
US Federal Contractor Registration is a third party registration firm that has helped thousands of businesses complete their CCR registration and bid on contracts. US Federal Contractor Registration pairs businesses with a dedicated case manager who helps them every step of the way from initial registration to bidding on contracts. To request a free evaluation and assessment by a Placement Specialist for your business, call the Contractor Helpline at (877) 252-2700 ext 1 or visit our website at https://www.uscontractorregistration.com/.