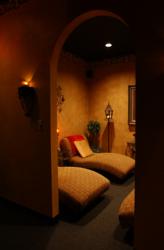 "Although we could never give back to our military men and women what they have given to us, we hope our discount day in honor of them will show our gratitude for all that they do."
Brandon & Lakeland, FL (PRWEB) March 25, 2012
DayDreams Day Spa, a local family-owned spa announced that they will begin honoring members of the military with discounts on spa services every Tuesday starting May 1st. All Military personnel and their immediate family will be able to take advantage of a 15% discount off of spa treatments at both Brandon and Lakeland spa locations.
Owner Jan Jordan mentioned that she wanted to find a way to thank them for their service. "A large portion of our client base is military, especially our Brandon Massage clients, with the majority coming from Macdill Air Force Base. This seemed like the perfect way to honor them in our own special way."
She stated that "Although we could never give back to our military men and women what they have given to us, we hope our discount day in honor of them will show our gratitude for all that they do."
Jan also offered a sneak peek into another soon to be announced program. "We also want to show how we appreciate our non-military loyal clients that have supported us for so many years, especially through the economic downturn of the last 3 years. We will soon be announcing a rewards program for them that will also begin May 1st."
It is refreshing to see local businesses that appreciate their customers and find unique ways to show it. This concept often gets lost as they grow and expand. It is these types of companies that will continue to thrive in this harsh economic climate while others are shutting their doors.