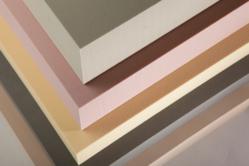 "We have already received overwhelming interest from existing and potential customers who understand the benefits of using such a product in 3-D signage and display applications."
Tacoma, Washington (PRWEB) March 25, 2012
General Plastics Manufacturing Company has named Industrial Adhesive Solutions Ltd. (INDASOL), its distributor of high-density, polyurethane foam sign-making and modeling boards in the United Kingdom. Under the agreement, INDASOL will supply customers in the U.K. with General Plastics' signature LAST-A-FOAM® brand foam, distributed under the Sign-Block name.
"We are very pleased to welcome INDASOL to our international distributor team," announced President Bruce Lind. "They were selected due to their understanding of the sign-making and adhesive marketplaces, and the complementary products they offer. As an extension of our company, we count on our distributors to know their markets and their customers."
To kick off this collaboration, General Plastics and INDASOL will be exhibiting jointly at the United Kingdom's premier visual communications event, the Sign & Digital UK show, March 27-29, 2012. The companies will be showcasing Sign-Block's versatility at stand J74 in the National Exhibition Centre.
"We are looking forward to officially launching Sign-Block at this year's show," said INDASOL Co-Director Paul Robinson. "We have already received overwhelming interest from existing and potential customers who understand the benefits of using such a product in 3-D signage and display applications."
Sign-Block is a fine-cell-structure, high-density polyurethane foam that allows for easy finishing with nearly any coating system. This foam can also be bonded using a wide variety of adhesive systems. It is available in densities ranging from 160 to 288 kg per cubic meter, and in a wide range of sheet sizes and thicknesses. Sign-Block is readily finished or painted. Whether carved, routed, sandblasted or machined, it is ideal wherever a uniform, grain-free, long-lasting and dimensionally stable material is desired.
About General Plastics Manufacturing Company
Tacoma, Washington-based General Plastics has been a leading innovator in the plastics industry for more than 70 years. The company develops and manufactures rigid and flexible polyurethane foam products, which include its signature LAST-A-FOAM® brand series and build-to-print composite parts. Through its network of distributors, General Plastics exports products to 25-plus countries for the aerospace and defense, nuclear containment, composite core, prototype and modeling, construction, dimensional signage, testing, marine, solar and wind energy industries. General Plastics is certified to ISO 9001:2008/AS9100C and meets such demanding quality systems as NQA-1, Mil-I-45208A and Boeing Company D6-82479. Visit http://www.generalplastics.com
About INDASOL, Ltd.
Based in Warwickshire, United Kingdom, INDASOL offers the sign-maker a single point of contact for any sign-making application. INDASOL is a recognized brand leader in the United Kingdom for high-performance tapes, adhesives and sign fixings and was founded on principles of supplying technically supported high-quality products. From built-up letters to structural fixings and bonders, UHB channel-fixing tapes to optically clear adhesives, INDASOL has the expertise and the quality products to fit a wide spectrum of needs.
http://www.indasol.co.uk