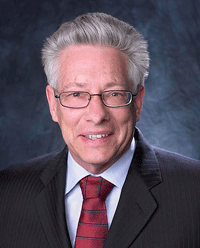 "Adrenal fatigue can be the source of many of the most common symptoms of today's stress-related disorders, yet doctors frequently fail to recognize it because they lack the information necessary for its diagnosis and treatment."
(PRWEB) March 24, 2012
The complex 21st century stress overload from economic, environmental, social and psychological factors has far-reaching effects on health worldwide. A 2007 study performed by The Foundation for Integrated Research in Mental Health discovered that three fifths of doctor visits, globally, were to address stress related problems. The American Psychological Association (APA) indicated stress was linked to the six leading causes of death based on a 2005 survey. The APA's Stress in America™: Our Health at Risk survey in 2011 showed that people suffering from depression experienced significantly higher than average stress levels. A Safe Work Australia study revealed that "body stressing" and "mental stress" cost Australia more than $30 billion a year, half the total workplace injury bill. And according to the Health and Safety Executive (HSE) in the UK, cases of stress, depression or anxiety related to work rose 237,000 in twelve months during 2007/2008. Asia also struggles with stress, with Taiwan and China topping the list of 30 countries that reported increased stress levels compared to previous year in Grant Thornton's 2006 International Business Owners Survey.
Depression, adrenal fatigue and metabolic syndrome can arise as stress maladaptations and are intimately related, yet are often slow to be recognized, if at all, by conventional medicine. U.S. physician James L. Wilson will present a new series of thought-provoking medical lectures to help Australian medical clinicians diagnose and treat stress-induced depression, adrenal fatigue and metabolic syndrome with increased efficacy.
Dr. Wilson will instruct Australian physicians to identify, differentiate and treat disruptions of the hypothalamus-pituitary-adrenal (HPA) axis, adrenal dysfunction and imbalances in cortisol, one of the primary hormones secreted by the adrenals under stress.
Dysregulation of the HPA axis is one of the most common findings in patients with major depression and can disrupt optimal physiological and metabolic balance over time, as well as lower stress tolerance. Health problems that result are largely related to the levels of cortisol being produced by the adrenal glands. Cortisol levels affect the expression of neurotransmitters, including dopamine and serotonin – imbalances of which are associated with depression.
Cortisol has a profound effect on every organ and system in the body. Both low and high cortisol can negatively affect sleep, libido, concentration, blood sugar metabolism, energy and immune function, among others. Dr. Wilson coined the phrase, The Cortisol Tightrope Walk™ to illustrate how this hormone affects health at both ends of its expression.
Chronically high levels of cortisol and glucose can lead to metabolic syndrome – a symptom complex including high blood sugar, insulin resistance, excess belly fat, elevated cholesterol and triglycerides, high blood pressure, and inflammation. Metabolic syndrome is a predisposing factor in heart disease and diabetes. Ischemic heart disease is the leading cause of death in Australia; diabetes is the fastest growing chronic disease and sixth leading cause of death in Australia according to Diabetes Australia. Eroding health ailments such as these prompted the request for Dr. Wilson lecture to Australian doctors on diagnosing and treating stress related health conditions.
With adrenal fatigue at the other end of the spectrum, suboptimal output of cortisol and other adrenal hormones can exacerbate pre-existing health conditions such as hypoglycemia, hypothyroidism, allergies, asthma and autoimmune disorders. Inflammatory conditions, PMS and menopausal symptoms can also worsen. Stamina, immunity and libido all decline with adrenal fatigue.
"The symptoms of stress today are too often treated as the end point rather than indicators of another cause of imbalance in the patient," said Dr. Wilson, an expert on stress and endocrine imbalances and their impact on health, and author of Adrenal Fatigue: The 21st Century Stress Syndrome. "The traditional medical model of treating the presenting symptom with prescription medications, rather than with a more comprehensive assessment of the whole person, is not sufficient [for] stress-related disorders" said Dr. Wilson. "Adrenal fatigue can be the source of many of the most common symptoms of today's stress-related disorders, yet doctors frequently fail to recognize it because they lack the information necessary for its diagnosis and treatment," reported Dr. Wilson.
By the request of the Australasian Academy of Anti-Ageing Medicine (A5M), the leading organization advancing longevity science and promoting non-traditional approaches in Australian healthcare, Dr. Wilson will lecture at their conference, "A Delicate Symphony: The Interrelationship between Adrenal Fatigue, Depression and Metabolic Syndrome," that is being held in Brisbane and Melbourne, Australia, March 23-25, 2012.
Conference participants will use their patient case histories to learn to interpret signs and symptoms as clues underlying physiology, discern various causes of depression and treat according to the individual patient rather than the diagnosis. They will be empowered to implement comprehensive, safe, evidence based treatment protocols that will quicken recovery and shorten duration of the effects of stress. Greater efficacy, savings and successful patient outcomes are the ultimate goals of Dr. Wilson's training.
"Under the care of a knowledgeable physician, willing to think beyond traditional models, people with low or high cortisol have a good chance of fully recovering," stated Dr. Wilson.