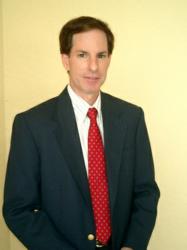 "This is a market begging for organization. Many opportunities exist for creative entrepreneurs."
Tampa, FL (PRWEB) March 26, 2012
Marketdata Enterprises, Inc., a leading independent market research publisher since 1979, has released a 360-page report entitled: The U.S. Market For Self-improvement Products & Services. This is the only publicly available study about this $11 billion business. The study traces the market from 2003-2014, examining: Infomercials, Holistic Institutes, Books & Audiobooks, Motivational Speakers, Websites, Seminars, Personal Coaching, Online education, Weight Loss and Stress Management Programs.
An elite handful of celebrities have leveraged their names to build multi-media empires consisting of: books, tapes, CDs/DVDs, seminars, workshops, websites and online "universities", personal coaching, infomercials, and consulting.
According to Research Director, John LaRosa: "It appears that small, entrepreneurial companies often fare better in this market than large corporations. We expect them to fill voids in the market. Lackluster performance by such companies as Nightingale-Conant, and more recently, OWN, show that many don't yet understand the self-improvement consumer, or don't embrace new technology."
Major Findings:
Market Value
The U.S. self-improvement market was worth an estimated $11.17 billion last year. We forecast 5.5% average yearly gains from 2010-2014. The recession took a toll on most market segments
(see attached table for market segment $ values)
Recent Developments Show That The Market Remains Leaderless, Unregulated

The "industry" still has NO trade association or magazine.
OWN Channel Fizzles
Marketdata analysts had expected Oprah Winfrey's new OWN network, launched in Jan. 2011, to become the premier self-improvement TV channel. That has not happened. Discovery Communications has invested $312 million into a new channel fraught with poor viewership and multiple management shake-ups. Rather than create new programming, OWN has relied on Oprah's long-time partners such as Dr. Phil, Suze Orman, Dr. Oz, and Rosie O'Donnell. Shows are repeated several times a day. This is not resonating with viewers, who were expecting to see different self-improvement gurus, interviews and documentaries—not the same old same old.
Other entrepreneurs have been quietly putting together plans and funding to create their own self-improvement TV channel.
Attendance at live events and small training seminars (a $400-500 million market) has taken a major hit, due to increased travel costs. Webinars have filled the void, more popular due to lower cost and 24/7 availability.
Get Motivated Seminars is in turmoil, beset by a nasty divorce between founder Peter Lowe and his wife Tamara. But, the shows go on. Booker T. Equity LLC purchased LifeWin, Inc , Get Motivated Seminars and related entities in January. Reporters have found that the company makes its money by referring attendees to investment advisory firms that offer costly follow-up workshops and courses. So, these stadium-sized events wind up being essentially sales lead generators.
Shift to Online Programs - Less Overhead, More Profits
Self-improvement services are increasingly being delivered via audio, video and over the Internet. Coaching is performed by phone. Motivational speakers tired of the road can hold live teleseminars or webinars. This broadens their market to consumers that don't want to spend the money on travel and lodging. Gurus can also provide online courses for home study. Several large self-help websites exist, such as Beliefnet.com and Self-growth.com.
Another setback to the self-help movement was self-help guru James Ray's 2009 Sedona, AZ sweat lodge fiasco, where three people died and Mr. Ray was ultimately convicted in June 2011. He was sentenced to two years in prison for each death and could be in prison for 600 days. This event reveals the extremes that some consumers go to in search of enlightenment, and how easily they are manipulated.
Books… Flat is the new up. There were no blockbusters last year, or the prior year, as the market was flooded with political content. Marketdata estimates that self-improvement book sales were worth $776 million in 2011.
Audiobooks Market… The APA says that 24+ million Americans now listen to audiobooks. Of this total, self-improvement titles account for $455 million—or about 17% of all audiobook sales.
There is a notable lack of speakers and content serving the Generation X or Y younger consumer. This is a huge untapped market, as most companies still pursue Baby Boomers.
Spirituality and "new age" topics are still popular, especially among affluent urban women and with all the doomsday talk related to 2012 prophecies.
About The Study
"The U.S. Market For Self-Improvement Products & Services", Nov. 2010, is an independently researched study. March 2012 Market Update included. The study contains 360 pages, 50 tables, 56 competitor profiles. It costs $2,195 and is also sold by chapters at lower cost. Free table of contents is available from: Marketdata Enterprises, Inc, Tampa, FL 33647, (813) 907-9090. A 36 pp. Overview is available for $79. John LaRosa is available for interviews.
About Marketdata
Marketdata Enterprises, Inc., is a 33-year old independent market research firm that publishes and industry studies covering a wide range of service and niche markets. It has tracked the self-improvement market since 1994, and is the only company tracking it on a regular basis.
Contact Information
John LaRosa, Research Director, BS, MBA
Marketdata Enterprises, Inc., Tampa, FL
Phone: 813-907-9090
Fax: 813-907-3606
http://www.marketdataenterprises.com
email: john(at)marketdataenterprises(dot)com