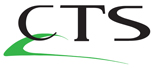 Errors in Landlord Billing Statements are Commonplace

Aren't You Paying Enough
for Your Lease without Paying for Billing Mistakes, Too?
New York, NY (PRWEB) March 27, 2012
Commercial Tenant Services, Inc. (CTS) the nation's premiere Lease Audit and Recovery Firm, announced today that it is celebrating completion of its twenty-fifth full year of exclusively helping tenants lower their leasing costs. CTS has grown to become the nation's most trusted lease audit firm, servicing corporate and commercial tenants ranging from standalone leaseholders to numerous Fortune 100 companies.
CTS was founded by President Steven Serota and Vice President Edward Harris partnered to initially serve the local Manhattan office market. The Firm has evolved into a robust platform performing lease compliance reviews across hundreds of millions of square feet of commercial office and retail space. "I simply could not be prouder," says Mr. Harris. "Mr. Serota and I started what has become a founding firm in the lease audit & recovery industry. When we began nobody had ever really heard of lease auditing as a way to lower and control real estate lease expenses. I credit our success and overwhelming client retention to our unique expertise and responsiveness to our clients and their ever changing needs. The bottom line is we fix landlord billing mistakes, recover rent overcharges and prevent recurring billing errors. I want to thank all of our clients, and we look forward to another twenty-five years of helping commercial tenants save money."
About Us. CTS is a highly specialized and independent Lease Audit and Advisory firm. Headquartered in New York, CTS' presence spans across North American and international markets. CTS conducts compliance reviews of lease operating expense escalations, CAM, Utility other rent and rent-related charges. We assist commercial tenants to control occupancy costs by pinpointing opportunities for recovering lost capital based on inaccurate billing methodologies and/or impermissible expenses related to their unique lease terms & landlord pass through charges.
CTS has reviewed in excess of 600 million square feet of leased space and successfully negotiated the recovery of hundreds of millions in rent overcharges.
Most recently, CTS was able to recover $415,000 in building management fees and real estate tax overcharges for a global law firm client. Savings and Recovery Examples.
Contact:
Craig Fuller
Investor Relations
212.503.6570
cfuller(at)ctsaudits(dot)com