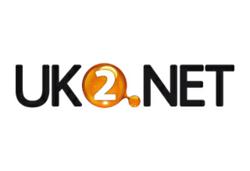 London (PRWEB UK) 26 March 2012
London 26 March, UK2.net have added new themes to their popular SiteBuilder, bringing the number of pre-designed theme templates to over 50. This gives customers a great range of options for customisable templates that they can use to create their own unique websites.
UK2.net launched their popular SiteBuilder product last year. It works with drag and drop functionality, so users don't need any coding experience to create a fully operational website. Anyone can use SiteBuilder to easily establish a credible online presence for their business, group or campaign, allowing them to reach an international market, or simply better engage with their existing customer base.
UK2.net's Managing Director Martin Baker said: "The addition of more pre-designed themes is another great add-on to our Sitebuilder. The Sitebuilder can now be tailored to a wide variety of businesses and groups by anyone, regardless of experience level. A wealth of features, including social sharing and e-commerce options, can be added to a website using a simple drag-and-drop interface."
The Sitebuilder packages start from £2.95 and customers are only required to sign up to monthly packages so they don't have to worry about being tied into a lengthy contract. All hosting is provided and UK2 offer round the clock support in plain English in the form of live chat, e-mail, ticketing system and telephone support.
Martin added: "Small businesses and start-ups no longer have to worry about spending money on a web design services. They now have the tools and technology needed, right at their finger tips, to build their own websites quickly and easily."
Try UK2's Sitebuilder for yourself with their free online site-building demo.