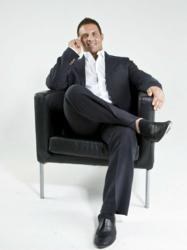 "If Entrepreneurship is the engine of the American economy, why isn't the same emphasis placed on it in our K-12 schools as Math, English, and Science?" - Anthony Delmedico
Orlando, FL (PRWEB) March 26, 2012
Anthony Delmedico, serial entrepreneur, launches nationwide petition that mandates entrepreneurial education as core curriculum in grades 4-12.
The petition requires E2 Entrepreneurship Education as core curriculum in our K-12 schools. Anthony is demanding that the Federal Government, Department of Education, State Boards of Education, State Curriculum Boards, and other Education leaders support this endeavor with enhanced learning initiatives in public schools nationwide.
"Currently we have a job deficit in this country. Over 75% of all new jobs come from entrepreneurs, not large corporations. According to a recent report by the McKinsey Global Institute, America will need to create a net 21 million new jobs by 2020 in order to return to full employment. So if we are serious about creating 21 million new jobs in the next 8 years, we need to create a lot of entrepreneurs. E2 Entrepreneurial Education will create a new generation of job creators versus job seekers and change the face of the American economy within 8 years," says Delmedico.
Delmedico launched the online digital petition to create awareness to the plight of our education system, fix the unemployment rate, and to stabilize the economy in America. The petition's goal is to raise awareness about the importance of entrepreneurship and empower the next generation of America's youth to learn about entrepreneurship at an early age. More information on the E2 petition: http://delvisionaries.com/petition.htm
"If Entrepreneurship is the engine of the American economy, why isn't the same emphasis placed on it in our K-12 schools as Math, English, and Science? If we are serious about creating jobs, and putting the American economy back on track, this is a no brainer," says Delmedico.
Delmedico was inspired to launch the E2 Petition after giving a keynote address at the recent Future of Entrepreneurship Education (FEE) Summit in Washington, DC last November. His goal is to gain 1 million signatures and present the petition in Washington, DC.
"For those fortunate enough to earn a high school or college degree, very few are prepared for today's new economy, and the job market of today. Currently there are 2.4 million college graduates who cannot find jobs in their fields of study, that's 80%. They are in debt up to their eyeballs and they are disappointed," says Delmedico.
In 2009, Delmedico authored an interactive workbook Kids in business Around the World that teaches kids (8 to 14) how to start their own business. Knowing that kids would need more than just a book he also invented a mobile business stand called the Little Green Money Machine™. This revolutionary interactive learning system helps kids, tweens, and teens learn how to set goals, set-up their first business, and learn the foundation of financial literacy and social entrepreneurship.
About the E2 Petition
Visit http://www.Delvisionaries.com/Petition to learn more and join the movement. This petition will also support the Learn to Earn Act, supported by the Network for Teaching Entrepreneurship.
About Del Visionaries
Del Visionaries, LLC is a community and a movement whose goal is to educate and help our youth as well as adults in learning and experiencing entrepreneurship. Their goal is to help people become more self-reliant, self-confident and financially independent. The launch of products such as The Little Green Money Machine is a part of this goal.
About Anthony Delmedico
Anthony Delmedico is a bootstrap, serial entrepreneur. He is the CEO of several successful companies and has served as a mentor to many start-ups, taking them from idea stage to revenue-producing reality. His creed is simple: "Fight the Global Recession, Raise Entrepreneurs!"
To watch Anthony Delmedico's speech at the Future Entrepreneurship Education Summit in Washington D.C., visit: http://www.youtube.com/watch?v=xf1LJRGp2Vw
Media Contact:
Stephanie Lutz
Del Visionaries, LLC
Ph: 888.678.6954
Email: stephanie@delvisionaries.com