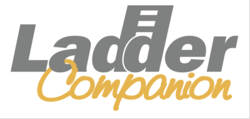 We are so excited and honored to have been chosen to display our Ladder Companion product at this year's Manufacturing Innovation Conference, and to be a company that can say that its product is truly made in the USA
Williamsport, Pennsylvania (PRWEB) March 23, 2012
IMC client, Ladder Companion, LLC, will be featured in the Make it in America display this year at the national Manufacturing Innovation Conference 2012, hosted by the National Institute of Standards and Technology (NIST) Manufacturers Extension Partnership (MEP) program in Orlando, Florida from Saturday, May 5 – Wednesday, May 9, 2012.
MEP works with small and mid-sized U.S. manufacturers to help them create and retain jobs, increase profits, and save time and money. The nationwide network provides a variety of services, from innovation strategies, to process improvements, to green manufacturing. MEP also works with partners at the state and federal levels on programs that put manufacturers in position to develop new customers, expand into new markets and create new products.
Make it in America is a new addition to the MEP National Conference to highlight clients of the MEP system. Only a few are selected for this opportunity. The purpose of the exhibit is to celebrate outstanding U.S. manufacturers that are proud to make their products in the USA.
Ladder Companion is a project and tool tray that attaches through the rungs of an extension ladder to make projects easier, quicker and safer. IMC has been with Ladder Companion, LLC every step of the way over the last few years to bring the product from idea to market. IMC assisted Ladder Companion, LLC with services such as preliminary market research, multiple design phases, a patent application, multiple prototypes, planning, manufacturing support research, a product video, and the launch of the company's website, http://www.LadderCompanion.com.
Frank Leuthner, President of the company said, "We are so excited and honored to have been chosen to display our Ladder Companion product at this year's Manufacturing Innovation Conference, and to be a company that can say that its product is truly made in the USA."
IMC is one of seven Industrial Resource Centers located throughout Pennsylvania and is an affiliate of the U.S. Department of Commerce, NIST MEP program. They are committed to helping the region's manufacturers build better business strategies and solutions. For more information, visit http://www.imcpa.com or e-mail info(at)imcpa(dot)com.