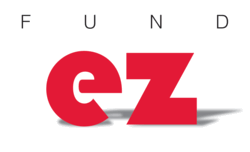 With F9, our clients can move to any cell in Excel and easily drop in FUND E-Z data to custom design reports.
White Plains, New York (March 27, 2012) (PRWEB) March 27, 2012
FUND E-Z Development Corp., a provider of nonprofit accounting, fundraising and HIPAA billing software solutions, today announced a partnership with Infor Inc., the makers of the F9 Financial Reporter, to integrate F9 Professional Version 5 with FUND E-Z Nonprofit Accounting Software. F9 is a Financial Reporting application which dynamically links the FUND E-Z General Ledger (GL) data to Microsoft Excel.
Beyond FUND E-Z's built-in powerful report writer, F9 can provide customizable, statistical analysis in a nonprofit's financial statements that only Microsoft Excel can perform. F9 employs a combination of simple cell formulas in Excel that allow GL data in FUND E-Z to be formatted into any desired financial report eliminating manual re-entry. Once a report is designed, recalculations are automatic and reports are always timely, consistent and complete. For many FUND E-Z clients creating monthly reports from scratch will be a thing of the past. F9 for FUND E-Z also provides nonprofits the ability to create graphical presentations of their financial information by creating PivotTables or PivotChart views.
"F9 takes financial reporting for our nonprofit clients to the next level. Our clients can move to any cell in Excel and easily drop in FUND E-Z data to custom design reports." said George Marcolini, vice president of marketing for FUND E-Z Development Corporation. "Imagine impressing your board and constituents by opening highly stylized, colorful reports in Excel. You design the report only once, change the reporting period, press F9, and all your numbers update instantly illustrating your current nonprofit accounting position. Virtually any groupings or arrangements can be formatted and permanently saved."
"We are very pleased to welcome FUND E-Z, a leading provider of accounting software for nonprofit organizations as an F9 Partner," states Wissam Barakat, vice president of sales for F9. "F9 offers tremendous options for financial analysis, forecasting, budgeting and planning to maximize FUND E-Z's Nonprofit Accounting Solutions. Excel users already know the value of spreadsheets in financial reporting. F9 leverages that value by delivering FUND E-Z GL data directly to Microsoft Excel ensuring the users have access to information that is timely, accurate and complete."
About F9
F9 is proud to be an independent business unit for Infor, one of the largest providers of business software in the world. With Offices in both the US and Canada, F9 provides comprehensive financial reporting and analytics software to help businesses maximize their accounting personnel and enhance their productivity. F9 is committed to growth and to the continual development of solutions that improve an organization's ability to more effectively produce, consolidate, analyze, and report financial and wider management information. F9 solutions are in use by over 30,000 companies and 400 partners worldwide. For more information about F9, visit http://www.F9.com.
About FUND E-Z Development Corporation
FUND E-Z has been providing nonprofit accounting software solutions including fund accounting, fundraising and HIPAA billing to nonprofit organizations for over 20 years. FUND E-Z continues to evolve positively in terms of quality, features, benefits, support, and client satisfaction. FUND E-Z offers nonprofit organizations a powerful yet affordable solution for their unique accounting needs. For more information on FUND E-Z, visit http://www.fundez.com or by calling 877-696-0900.