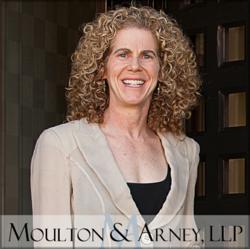 Investors who lost money on March 22, 2012, due to the purchase of Credit Suisse's TVIX ETN should act now to pursue recovery of their losses.
(PRWEB) March 23, 2012
Investors in Credit Suisse's Exchange-Traded Note VelocityShares Daily 2x VIX Short-Term ETN ("ETN") were surprised yesterday when its value suddenly dropped 29% for no apparent reason. News reports and commentary such as MarketWatch remarked on this very unusual market behavior.
According to etftrends.com, the ETN had been trading at a premium since February, when the issuer, Credit Suisse, suspended the creation of new shares. There was no public information available to retail investors as to when Credit Suisse would lift the suspension and begin reissuing new ETN units. Investors were caught by surprise by Thursday's inexplicable collapse.
After the trading day ended, Credit Suisse distributed a press release disclosing that beginning March 23, 2012, it would lift the suspension and could begin reissuing new ETNs. The timing of this release has led commentators to speculate whether Thursday's crash was caused by the leak of Credit Suisse's decision to some market participants who then sold their positions ahead of the public news.
About Moulton & Arney, LLP
Moulton & Arney is a Houston, Texas, based boutique litigation and arbitration firm representing investors nationwide in claims to recover investment losses. The investment fraud attorneys at Moulton & Arney, LLP have extensive experience representing individual investors in securities litigation and arbitration. Moulton & Arney have successfully represented thousands of individual investors in securities fraud lawsuits and arbitrations, with combined claims of hundreds of millions of dollars.
Attorney Cynthia R. Levin Moulton, the firm's founder, has a proven track record in investment claims involving complex investment vehicles. She has been named a Texas Super Lawyer, is rated 5 out of 5 by Martindale.com, and is rated a 10.0 by AVVO.com. To find out more about potential claims against Credit Suisse, please visit tvixclaims.com.
To contact Moulton & Arney, LLP, visit http://www.moultonarney.com or, call (866) 378-4465, or (713) 353-6699.